Ultimate Trailer Towing Guide - Chapter 1

The Ultimate Trailer Towing Guide
Tips and Advice from the Pros!
Towing 101 is the ultimate trailer towing guide. It is designed to equip you with the knowledge and confidence to successfully tow a trailer with your vehicle. It covers everything from selecting a hitch and installing it, to connecting your trailer and driving safely.
This tow guide is perfect for any first time trailer owner. It offers some of the most helpful information about trailering because it is written by industry professionals -- your very own CURT team!
Towing Guide Table of Contents

Towing a Trailer for the First Time
Perhaps you, like many drivers, are reluctant to tow a trailer. When towing a trailer for the first time, driving your vehicle may feel heavier, slower and unfamiliar.
However, even though several aspects of your normal driving experience may change, towing a trailer does not need to be stressful. In fact, with the proper equipment and knowledge, towing can become as comfortable as normal driving.
Towing a Trailer Tips!
Throughout this towing guide, look for our Towing Tips! These snippets of advice are helpful for the first time trailer owner and seasoned towing professional alike. Plus, they're free!

Towing for Beginners: What, How and Where?
Whether you're pulling a travel trailer for the first time or simply hitching up a cargo carrier, it is important to be prepared. Let's begin by considering a few questions about your own specific towing situation.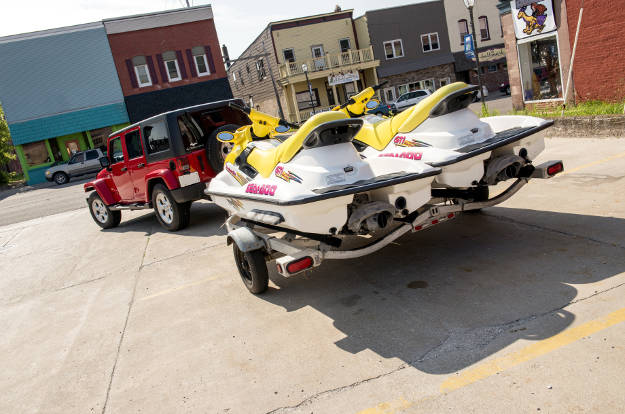 1. What will you be towing?
First, you should know what kind of trailer you plan to tow. Will it be a utility trailer, boat trailer or maybe something heavier, such as a travel trailer?
Will you need a basic receiver hitch or a heavy-duty 5th wheel or gooseneck hitch? Does your trailer have its own set of brakes? There are many factors to consider before towing any type of trailer.
2. How will you be towing?
What kind of vehicle will you be driving? Will you be towing with a heavy-duty pickup truck or a small passenger car? Does your vehicle have a factory tow package or will you need to install your own towing equipment?
Each vehicle has different capacities, and each may require different equipment to tow safely and legally.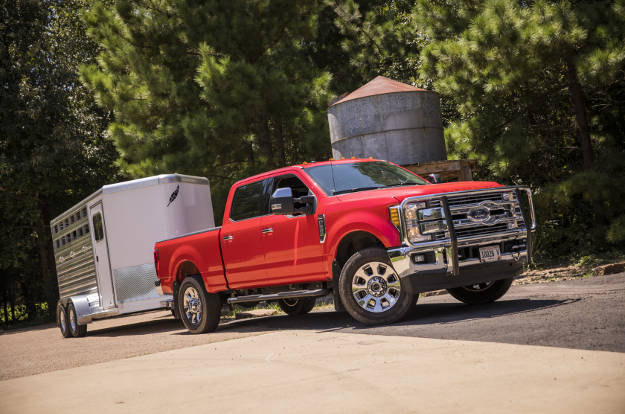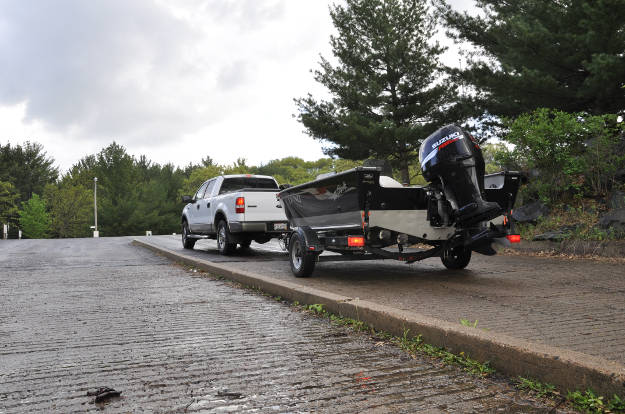 3. Where will you be towing?
Successfully towing a trailer also depends on the distance and road conditions along your route. For example, towing a utility trailer across town is one thing; towing a large 5th wheel trailer to a remote destination is something else.
It is likely that you will tow different trailers with the same vehicle. You will need to consider how best to equip yourself for these changes.

The Towing Basics: A Step-by-Step Guide
The information in Towing 101 will help answer all of the basic questions about towing a trailer. You can move through the guide one chapter at a time or jump directly to a specific topic of interest.
For help beyond the towing basics, please know that the CURT team is always here for you. You can send us a message or call our Product Support team any time during normal business hours!
---
Towing 101 Table of Contents