Towing 101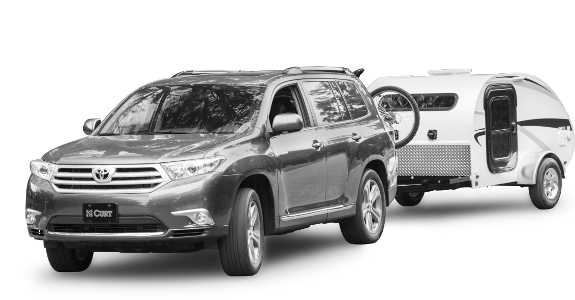 1. Introduction to Towing
8. Trailer Brakes & Brake Controls
Chapter 1: Introduction to Towing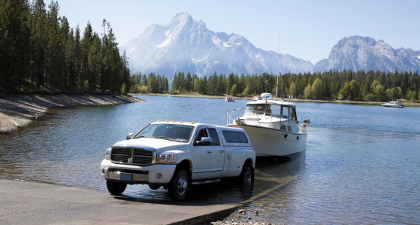 Perhaps you, like many drivers, are reluctant to tow a trailer. When towing, your vehicle becomes heavier, slower and will likely require a greater stopping distance.
However, even though several aspects of your normal driving experience may change, towing a trailer does not need to be a stressful experience. In fact, with the proper equipment and adjustments, towing can become almost as convenient and easy as normal driving.
Towing 101: a guide to your towing experience
Whatever your level of experience, Towing 101 is intended to help improve your towing knowledge. It covers everything from selecting a hitch and installing it to hooking up your trailer and towing safely. If there is a term that appears in this guide that you are not familiar with, please see the Towing Glossary.
In this guide, we will answer the following questions:
What equipment is needed for towing?
What are the different types and classes of hitches?
How do I determine my towing capacity?
What do I need to know to select a hitch?
How do I install a trailer hitch?
What wiring do I need to tow a trailer?
How do I select a trailer brake controller?
What do I need to know before towing a trailer?
Let's begin by considering a few questions about your own specific towing situation and needs.
What will you be towing?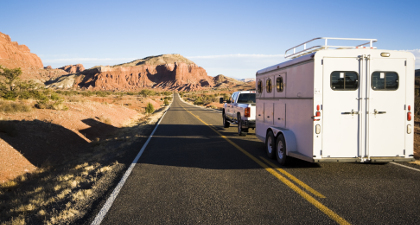 First, you should know what kind of trailer you plan to tow. Will it be a utility trailer, boat trailer, camper, or maybe something heavier, such as an RV or livestock trailer? You may require a basic receiver hitch or a heavy-duty 5th wheel or gooseneck hitch. Your trailer may or may not come equipped with its own set of brakes. There are many factors to consider before towing any type of trailer.
What will you be towing with?
You may own a heavy-duty pickup truck, SUV or full-size van, or maybe a light-duty passenger car, crossover or minivan. Your vehicle may be set up with a factory tow package or you may need to install a hitch, wiring or other equipment before you can tow. Each vehicle has different capacities, and each may require different equipment to tow safely and legally. 
Where will you be towing?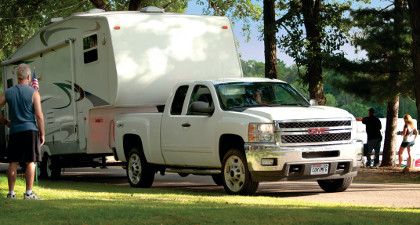 Your towing needs are also dependent on the distance and road conditions along your route. For example, towing a small utility trailer across town is very different than towing a large 5th wheel camper to a remote destination. It is also likely that you will tow different trailers with the same vehicle. You will need to consider how best to equip yourself for these changes.
Towing Tip: Never exceed the weight capacity rating of the lowest rated component on your towing setup. For example, your trailer hitch and ball mount may be rated to tow 5,000 lbs., but your trailer ball may only be rated at 3,500 lbs. In this case, your towing capacity is limited by the trailer ball to 3,500 lbs.
In following chapters, our goal is to provide you with the resources you need to make towing your trailer a pleasant experience so that you can arrive at your destination relaxed and ready to enjoy yourself.
We'll start by defining the terms and concepts that are associated with towing.
Chapter 2: Basic Towing Equipment >