Learn about CURT's Innovative Trailer Brake Controllers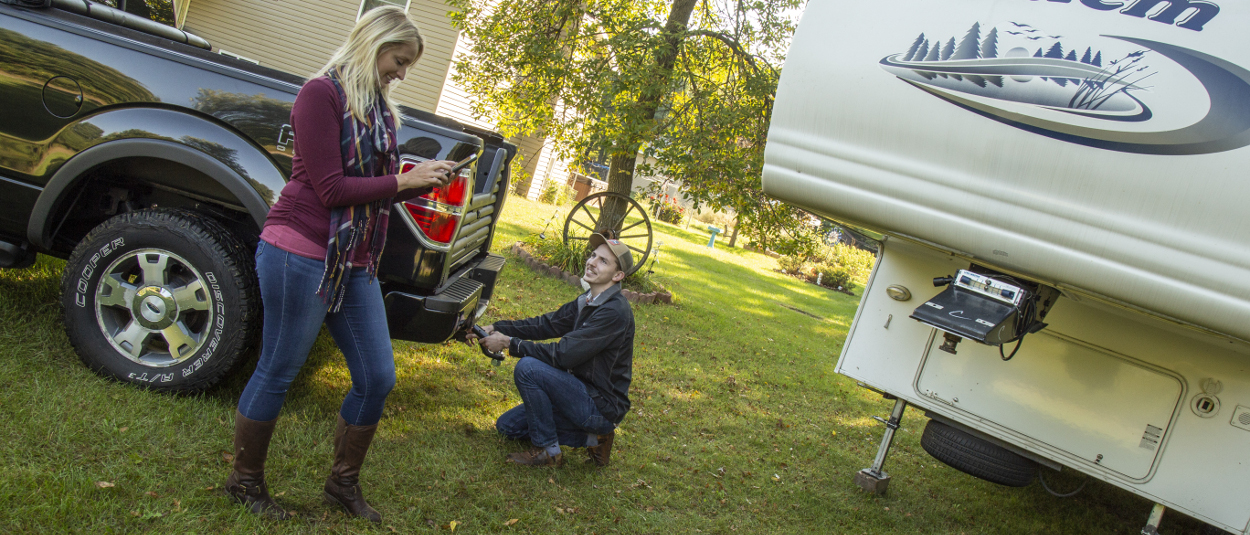 Brake controllers to fit your lifestyle
Whether you're facing the demands of the job or the adventure of a lifetime, CURT has a trailer brake controller to perfectly suit your towing needs. We offer several unique options, allowing you to select the best fit for your vehicle, trailer, lifestyle and budget.
All CURT brake controllers are designed for easy, plug-and-play installation. Many are equipped with a quick plug connection for a vehicle-specific fit. We also back all of our brake controllers with a limited lifetime warranty, giving you peace of mind for the road ahead.
Compare CURT trailer brake controllers: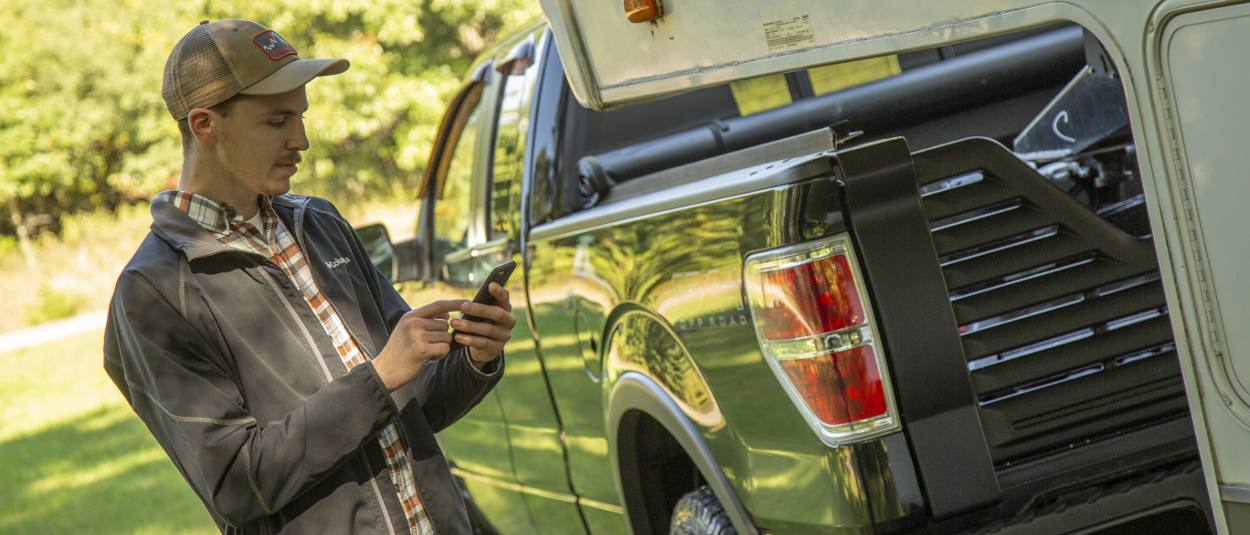 Echo® mobile brake controller with Bluetooth
Echo® #51180 is an entirely unique trailer brake controller option and a leap forward into the modern age. It simply plugs in at the vehicle-trailer wiring connection and uses your smartphone to control and monitor trailer brake activity.
Echo® is equipped with Bluetooth for a wireless connection, and it is compatible with Apple and Android devices. It is also highly portable for easy transfer between vehicles and is outfitted with triple-axis sensitivity for smooth, efficient braking.
Echo® requires virtually no installation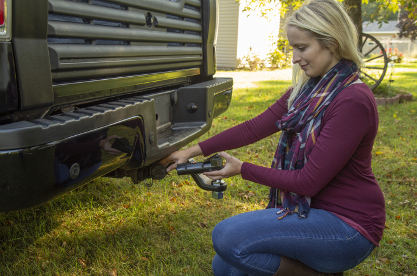 Step 1
Insert Echo® between the vehicle and trailer 7-way wiring connection.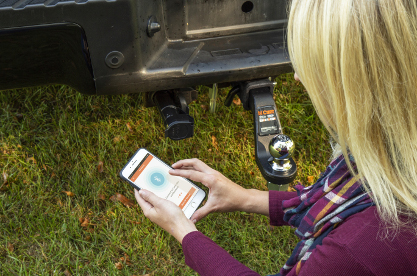 Step 2
Download the Smart Control app to your smartphone.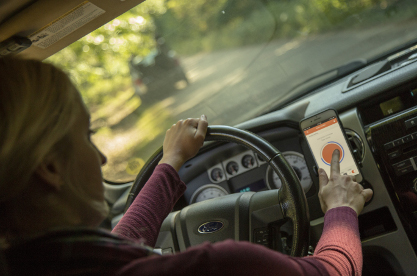 Step 3
Configure your vehicle and trailer settings in the app to start towing.
The Echo® trailer brake controller in motion
Modern experience
Echo® brings your towing experience into the modern age. It's easy to use, easy to transfer between vehicles, and it's compatible with most smartphones.
Easy, no-tool install
Echo® is unlike any other brake control, featuring a no-tool, no-splice installation. It is entirely non-invasive, simply plugging in between the 7-way connection.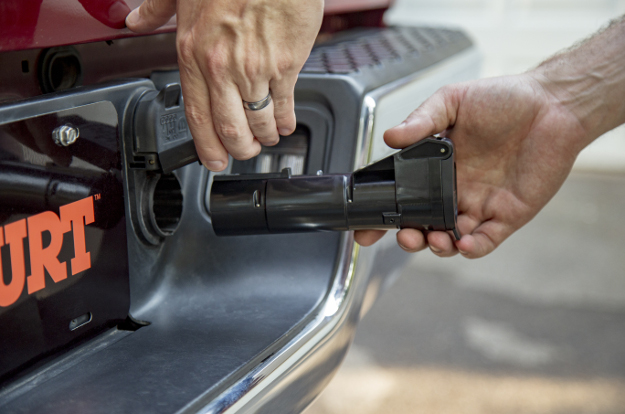 Easily transfers between vehicles
With its zero-installation setup, Echo® is ideal for people with more than one vehicle and commercial fleets. Instead requiring you to purchase and set up a separate brake controller for each vehicle, simply plug the Echo® in wherever you need it.
Echo® Ts into any standard 7-way RV blade connection, between the vehicle and trailer harness. It also stores multiple user and vehicle-trailer profiles, eliminating the need to recalibrate every time you hitch up.
Simple, downloadable app
Echo® offers smooth, responsive trailer braking with its tri-axis circuit and Smart Control™ app. The app provides an intuitive interface, allowing you to control and monitor brake operation from your phone. It also maintains operation if you receive an incoming call.
The Smart Control app is downloadable for Apple and Android phones from Google Play or the App Store.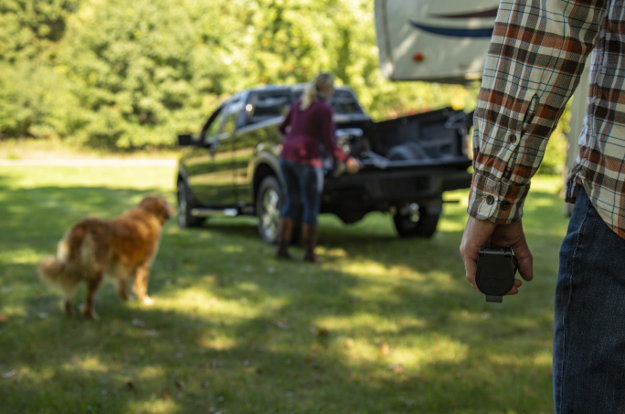 1. What happens if my phone dies or the Bluetooth connection is lost?
Once Echo® is configured, the unit will stay on the last saved setting even if the phone dies or the Bluetooth connection is lost. If Bluetooth is disconnected, the unit will continue to function on the last saved setting, but the manual override function will be lost.
2. How does Echo® know when to brake?
The Echo® applies the trailer brakes when the vehicle's brake pedal is pressed and its triple-axis accelerometer senses stopping motion.
3. If I already have a brake controller installed and I want to upgrade to Echo®, do I need to disconnect and remove the existing brake controller?
If a functioning 12V 7-way is installed on your vehicle, Echo® will override an existing brake controller unit. There is no technical need to uninstall a hard-wired unit.
4. How far does the Bluetooth signal reach?
The Echo® brake controller is designed to provide Bluetooth connection up to 50 ft. without obstruction. This may also be limited by the Bluetooth signal strength of your phone.
5. Will my screen stay on while using the app?
Yes, the app will prevent the phone screen from going into sleep mode. If you'd prefer that your phone be in sleep mode, you can turn off the screen. However, as mentioned under question 1, you will lose the manual override function.
6. Can anyone hack into my Echo® via Bluetooth?
No, you're only able to connect to the Echo® unit using the Smart Control app and by entering the pin stored under the cap or within the installation instructions.
7. Will the app work with my phone?
The Echo® Smart Control app is compatible with Apple IOS 5 or higher and Android 4.3 or higher.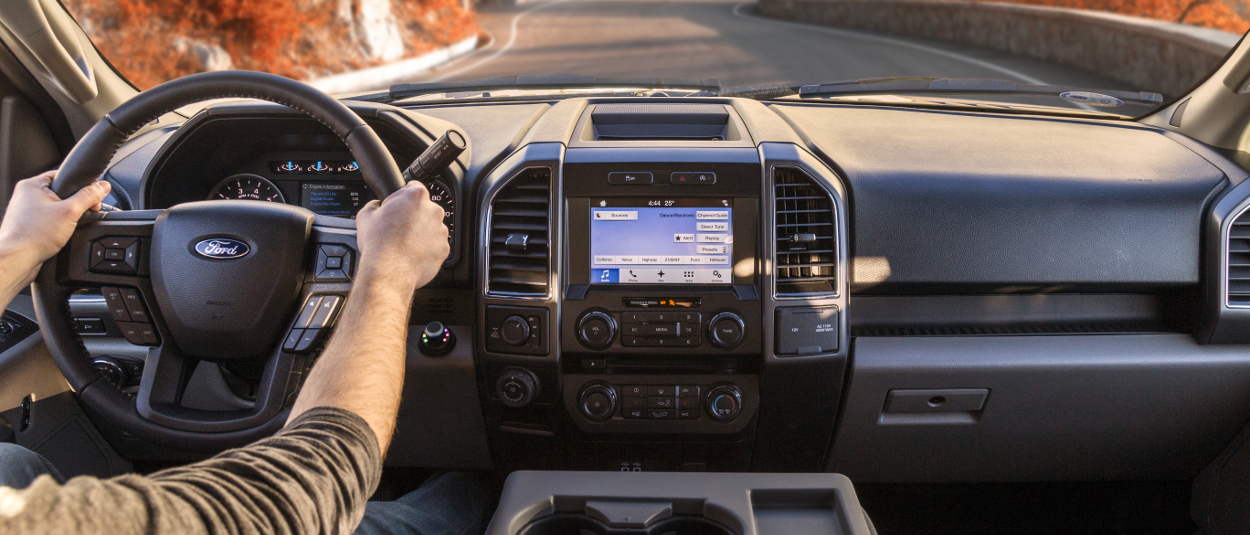 Spectrum™ brake control for OE look and feel
For a completely seamless, original equipment look and feel in the cab of your truck, Spectrum™ #51170 is unmatched. It has a configuration consisting of a single rotary knob and separate computer module.
The knob mounts on the dash of your vehicle, integrating with the other controls, while the module can be mounted under the dash, completely out of sight. The knob can be drilled into place or installed with an included adhesive pad to suit your preferences.
Spectrum™ integrates with the factory controls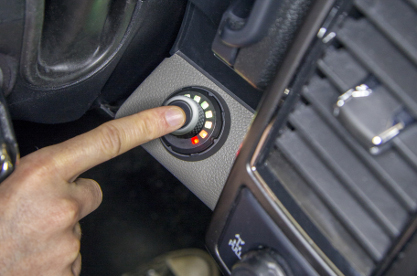 Simple operation
Controls all brake settings with a simple push-button rotary knob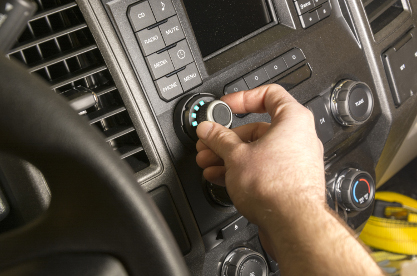 OE look and feel
Clean, dash-mounted, OEM-style user interface with 10 tri-color LEDs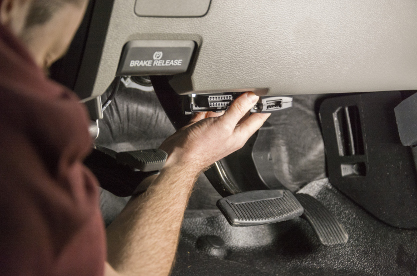 Hidden module
Main module mounts out of sight to maintain a consistent, OE look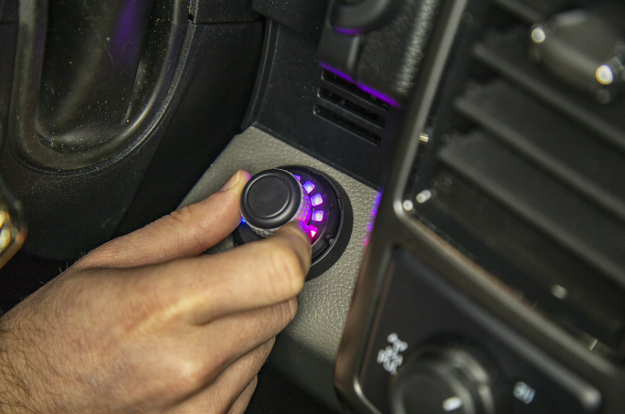 Simple, powerful knob
When installed on the dash of your vehicle, Spectrum™ is virtually undetectable as a brake controller. This is because it integrates so seamlessly with the factory controls.
The 2" rotary knob is simple but powerful. It features a dial and push-button operation to control all trailer brake activity. It is also equipped with 10 tri-color LEDs that change and ramp up to indicate various conditions and settings.
Smooth, responsive operation
For responsive braking and safe stops, Spectrum™ is equipped with a tri-axis circuit, making it highly sensitive to the movements of your vehicle.
The computer module detects velocity going up or down a hill and applies the precise amount of brake power needed to bring your vehicle and trailer to a smooth stop. It also features a manual override button for added functionality.
Learn More about Spectrum™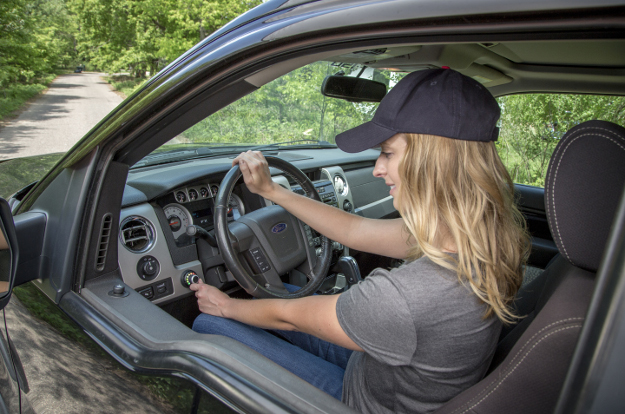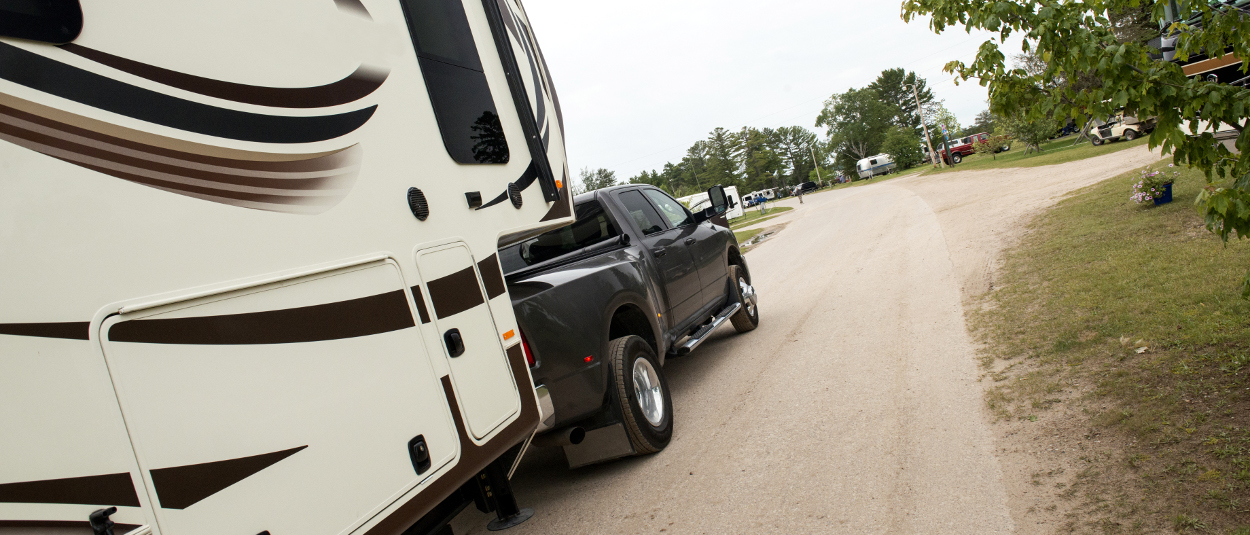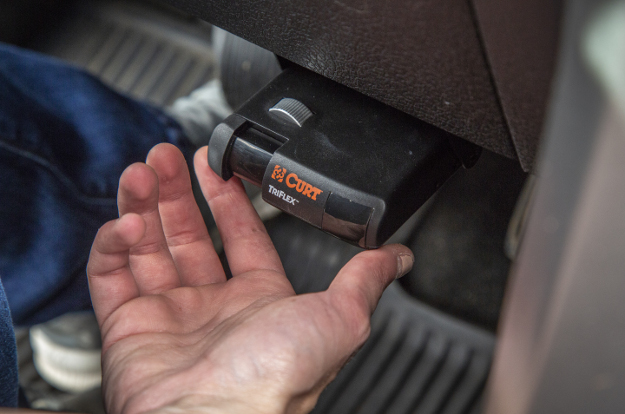 TriFlex™ proportional brake controller
TriFlex™ #51140 is a powerful and easy to operate trailer brake controller. At its heart is an advanced circuit that detects the velocity of the vehicle-trailer combination on the X, Y and Z axis. On a flat road or up or down a hill, it applies the exact amount of brake power needed for a safe, efficient stop.
TriFlex™ features a digital, numerical display and has a compact design.
Learn More about TriFlex™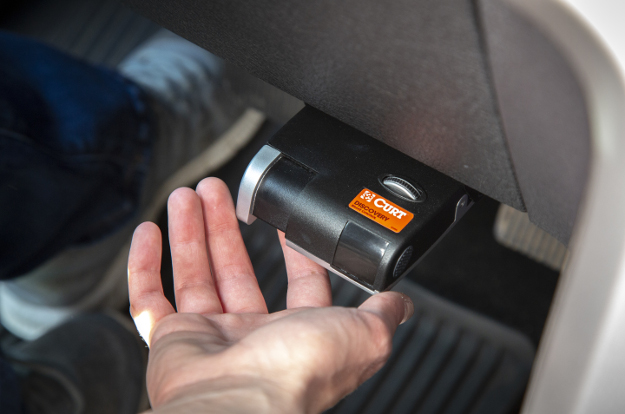 Discovery™ time-delay brake controller
Unlike the brake controls listed above, Discovery™ is a time-based brake controller unit. Instead of a motion-sensing circuit, it applies an increasing amount of brake pressure over time. This pressure is adjustable from the interface and provides safe, effective stops for the vehicle and trailer.
Discovery™ features a digital, numerical display and has simple controls for easy adjustment.
Learn More about Discovery™
Venturer™ time-delay brake controller
Like Discovery™, Venturer™ is also a time-based brake controller. It is simple but effective in bringing the vehicle and trailer to a safe stop, increasing the amount of brake pressure as the driver applies the brake pedal.
Venturer™ comes with a basic LED display that ramps up to show braking conditions and settings.
Learn More about Venturer™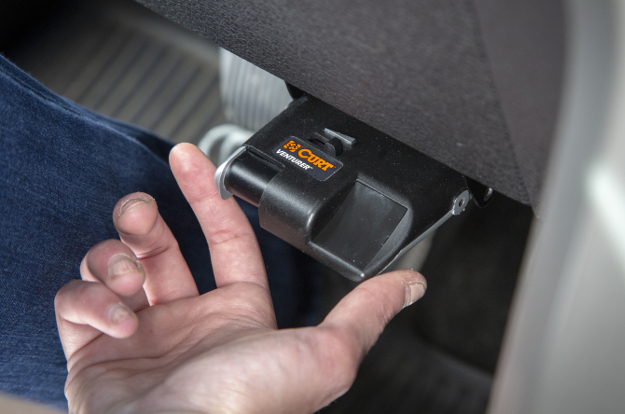 Back to Brake Control Units