CURT Front Mount Hiches Add Functionality & Utility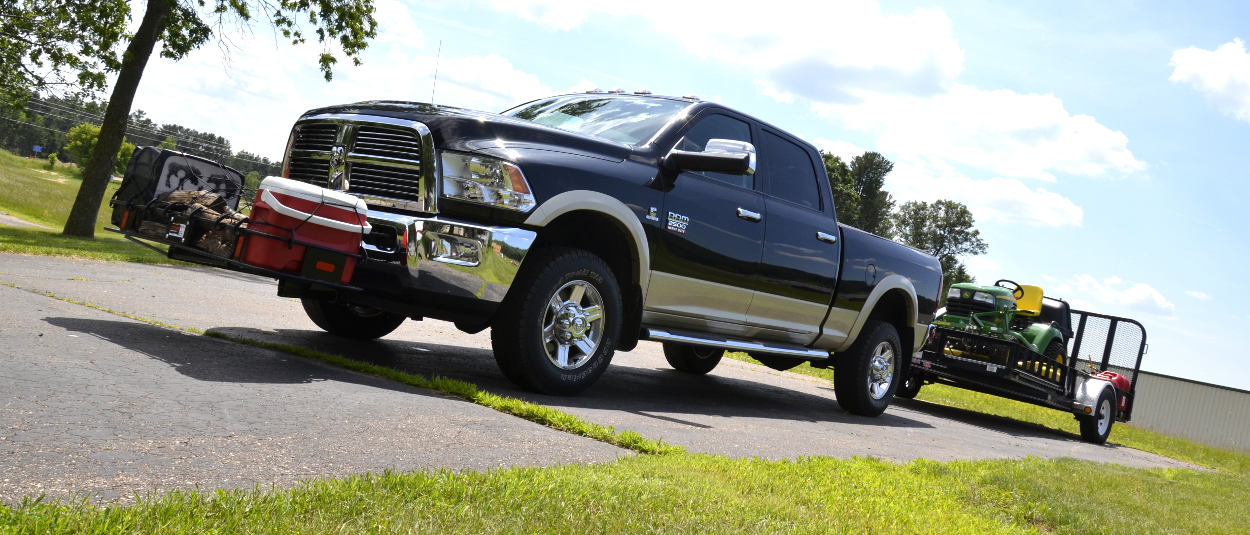 Do more with your truck, Jeep or SUV
A CURT front hitch adds versatility to your truck, Jeep or SUV, equipping it with a standard 2" receiver underneath the front bumper. Whether you're headed for work or some relaxation, a front receiver hitch can accept a wide variety of towing accessories.
Like our other custom hitches, CURT front hitches are made for vehicle-specific application. Each one is also thoroughly tested for safety and protected with our industry-leading dual-coat finish.
Select Your Vehicle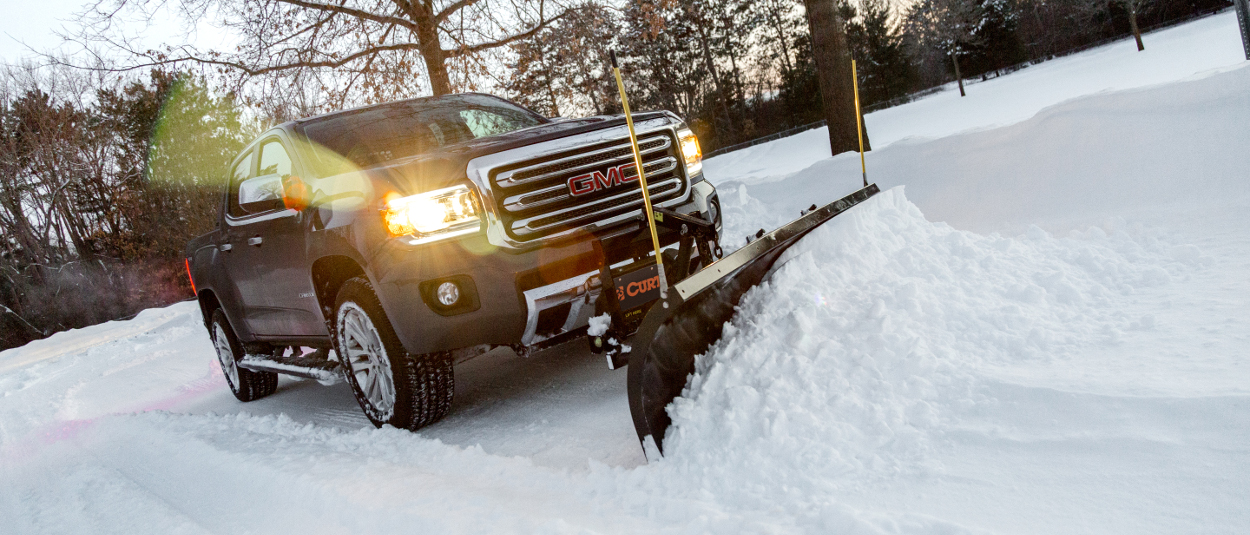 Plenty of accessory options
One of the most popular uses for a front hitch is attaching a snow plow to a truck. These hitches are also perfect for adding cargo space to the vehicle with a cargo carrier. The convenience of a front mount hitch is that it maintains usage of the rear trailer hitch for towing.
Every CURT front hitch comes with a straight-line pull rating of 9,000 lbs. This makes it ideal for also mounting a tow hook or winch mount.
Note: Weight capacity is limited to the lowest-rating towing component.
Select Your Vehicle
More uses for a CURT front hitch: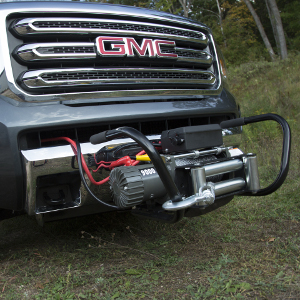 Winch mount
Securely mount a winch on the front of your truck and remove it whenever needed.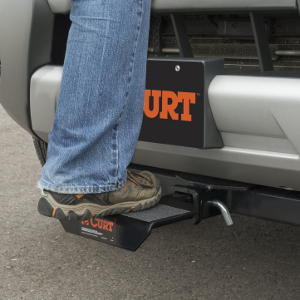 Hitch step
Get a step up and easier access under the hood with a non-skid hitch step.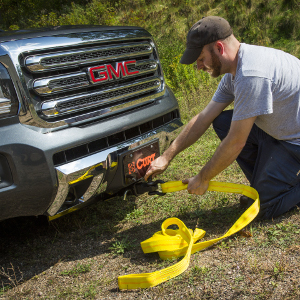 Tow hook
Add recovery towing capabilities to you truck with a tow hook or D-ring mount.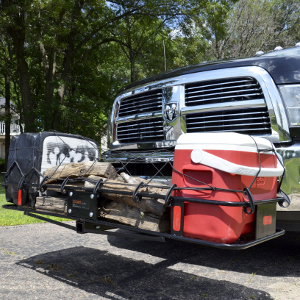 Cargo carrier
Add cargo space to your vehicle without eliminating use of your rear receiver.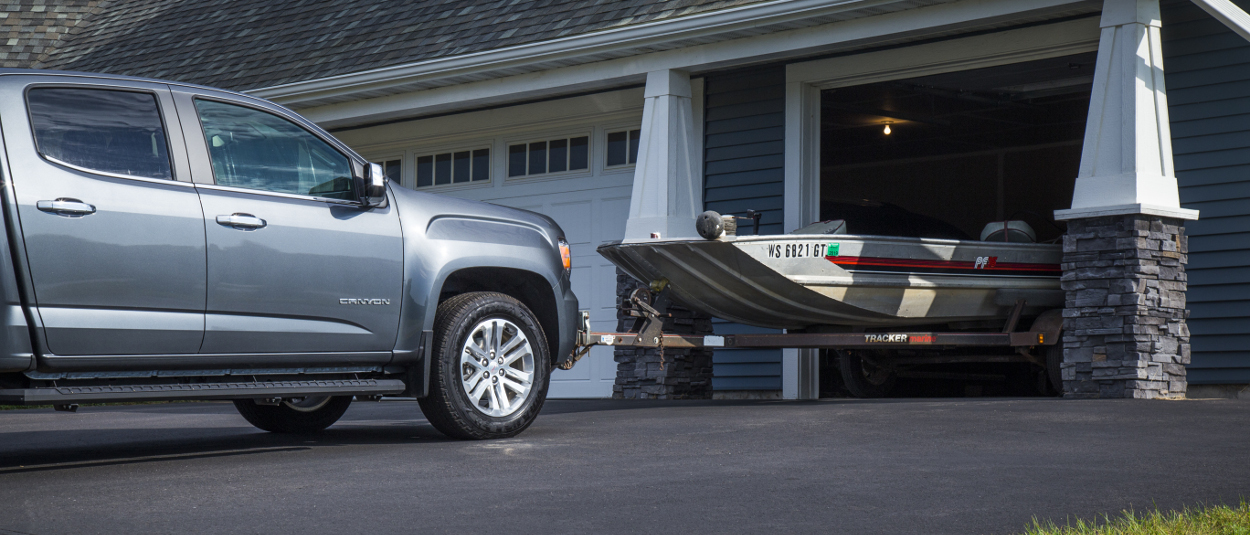 Also great for maneuvering a trailer
A CURT front mount hitch provides a unique advantage for your vehicle with its ability to accept a standard ball mount and hitch up to a trailer. With a trailer coupled to the front of your vehicle, instead of the rear, you have more direct control over its movement.
A front receiver hitch allows you to more easily park a trailer into a tight spot. It is also great for use at the boat landing, allowing you to maneuver the trailer with enhanced control.
Select Your Vehicle
CURT front hitches are built with excellence: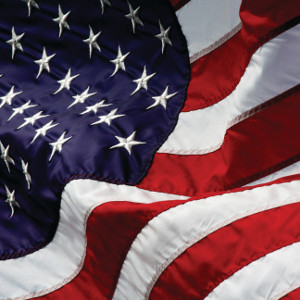 Made in USA
CURT front hitches are proudly made at our headquarters in Eau Claire, Wisconsin.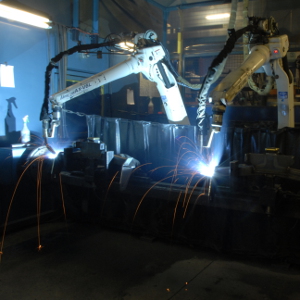 Precisely welded
The hitches are welded using manual and robotic processes for speed and precision.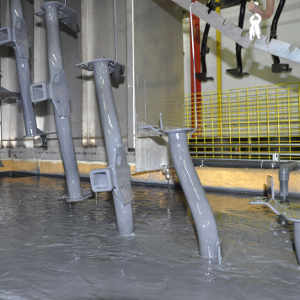 Finished to last
Each hitch is protected with our unique and industry-leading co-cured finish.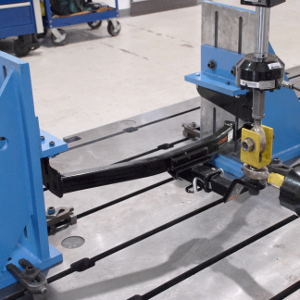 Tested for safety
We test every one of our front hitch models to the most stringent standards for safety.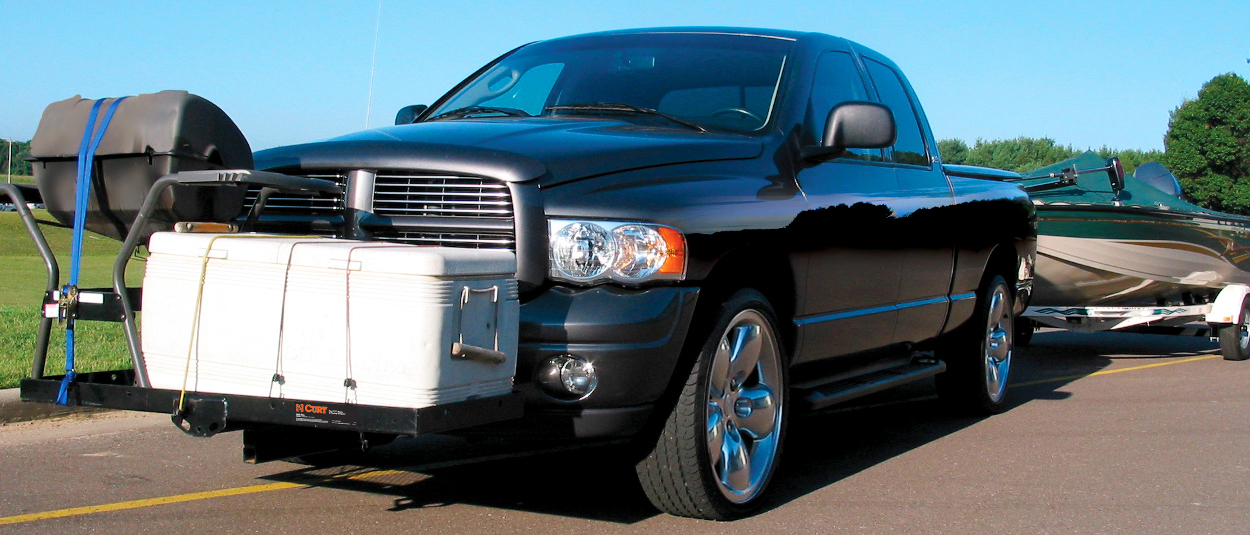 How to choose a front hitch
Like our other custom hitches, CURT front mount hitches are each made for a specific vehicle. This ensures an easy installation and optimal towing capacity. It also makes selecting the right hitch for your vehicle simple.
To find a front hitch for your vehicle, enter the year, make and model into our Select Your Vehicle tool. If a front mount hitch is available for your unique vehicle, it will appear on the results page.
Select Your Vehicle
CURT front hitch finishing process: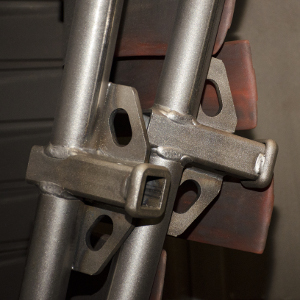 Descaled
We use mechanical and chemical descaling processes to strip each hitch of imperfections.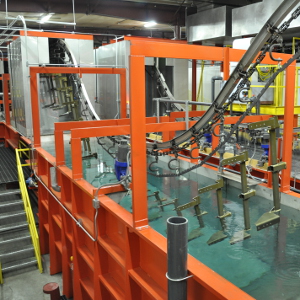 Immersed
The hitches are fully immersed in liquid A-coat to protect them inside and outs from rust.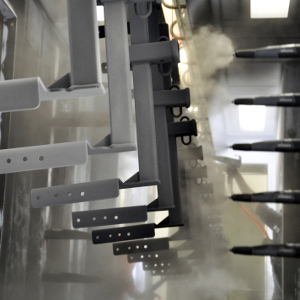 Coated
We then apply a durable black powder coat finish over the top of the liquid A-coat.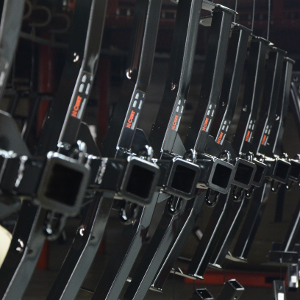 Co-cured
The hitches are heat-treated to cure the finishes together for industry-leading protection.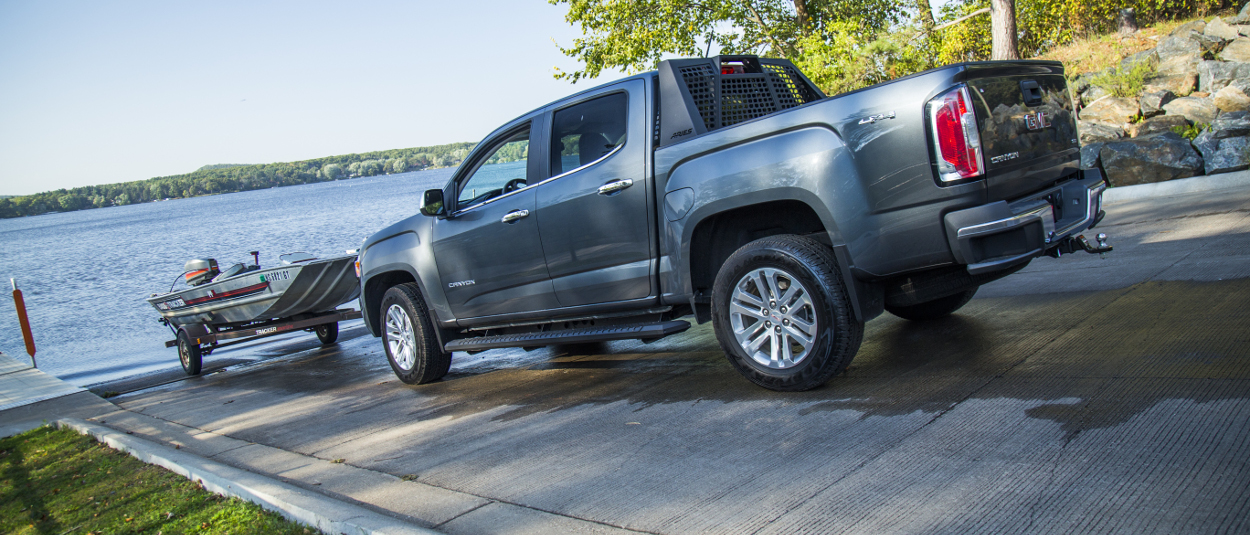 Tested for the utmost dependability
At CURT, we take safety very seriously. We know that peace of mind is key for enjoying any adventure, but more importantly, the wellbeing of you and your loved ones is invaluable.
Every CURT front mount hitch model undergoes stringent testing. We maintain a dedicated engineering and testing facility near Detroit, MI, and we test according to SAE J684 specifications to ensure safety and dependability with every mile.
Select Your Vehicle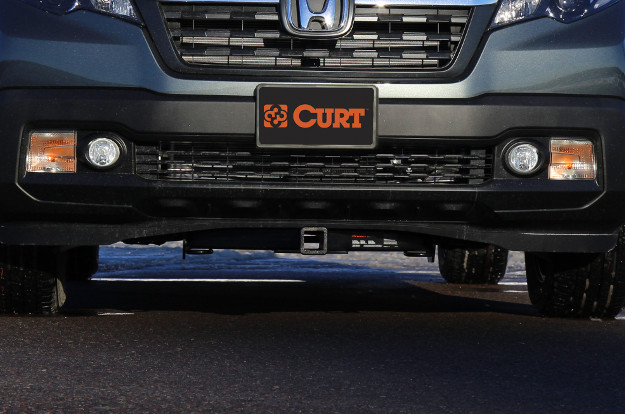 Easy-to-clean receiver
Mounted close to the ground, a receiver hitch can quickly accumulate a load of dirt, debris and road grime. This is why we coat both the inside and outside of our hitches with rust-resistant A-coat.
We also equip our front hitches with an open-back receiver. This makes it easy to clean out the receiver tube whenever needed.
How to install a front hitch
Because CURT front mount hitches are each made vehicle-specific, installation is streamlined. In the design process, we aim to reduce the amount of drilling and modifying needed during the process as much as possible.
All CURT front hitches come with all the hardware necessary for a complete install, and they include detailed instructions, specific to each hitch. We also offer online instructions and a number of install videos to help with the process.