Learn about Seat Defender™ Temporary Seat Covers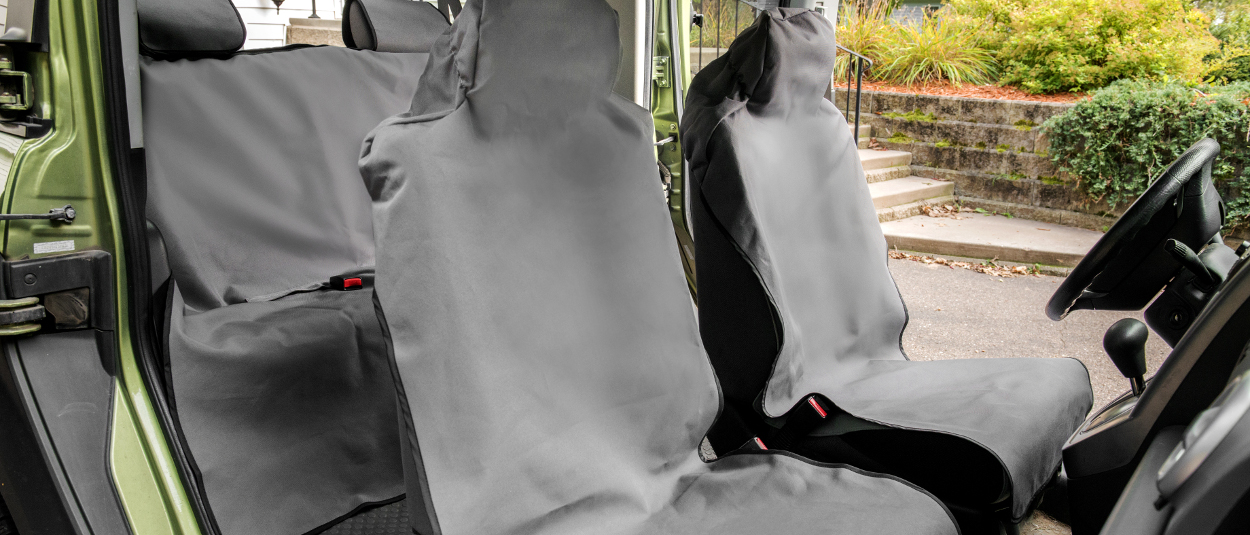 Easy to install, remove, clean and store
Waterproof and machine washable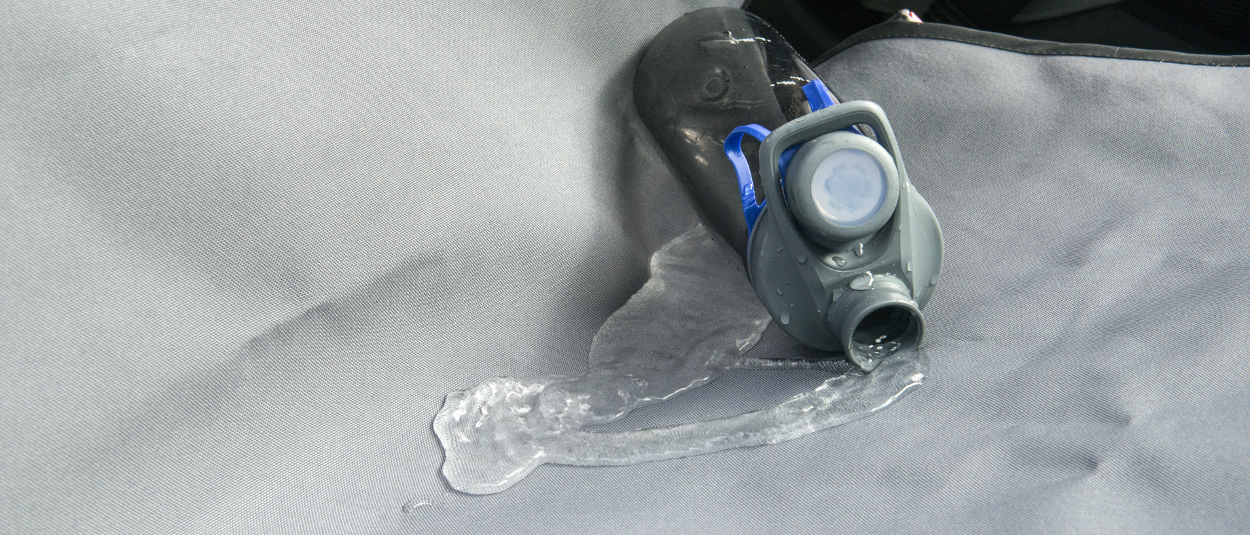 Use-as-needed universal seat covers
CURT Seat Defender™ are unlike any other universal seat covers. They are designed to be used as needed. Instead of covering up stains or tears in your vehicle's interior, a Seat Defender™ works as a temporary seat cover to stop damage before it happens.
In addition to their innovative use-as-needed approach, Seat Defender™ seat covers feature a dual-sided construction to be complete waterproof and slip-resistant. They are available in multiple styles and sizes to suit the needs of your vehicle and lifestyle.
Seat Defender™ seat covers in action
Two layers of defense
Seat Defender™ seat covers are made with two layers for maximum seat protection: a bottom layer of waterproof thermoplastic rubber and a top layer of terylene fabric for comfort and additional spill protection.
StyleGuard XD®
CURT also offers stylish and dependable floor protection with our StyleGuard XD® floor liners. They feature a three-layer construction, a vehicle-specific contour and a more comfortable ride.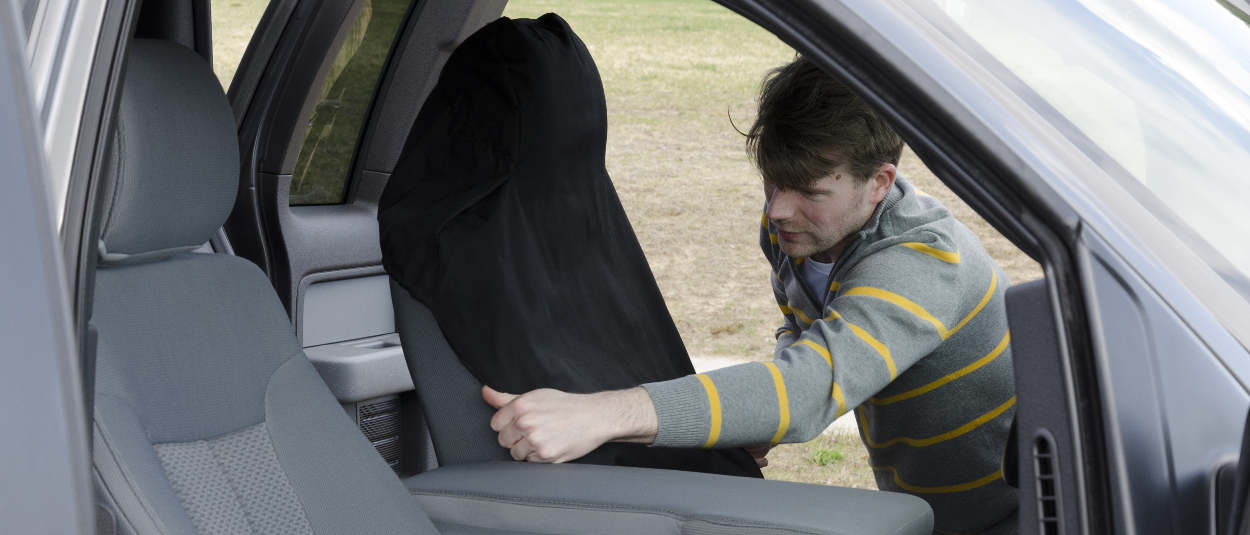 Ready to use whenever needed
Seat Defender™ seat covers are universal seat covers that are ready to protect your interior at a moment's notice. After a day at the beach, in the field, on the job or wherever, you can easily protect your interior from the mess.
Seat Defender™ seat covers can be folded up and stored inside your glove box or other compartment. When needed, simply unfold the Seat Defender™ and place it over the seat. After you're done, remove the Seat Defender™ and throw it in the wash for fast, convenient cleaning.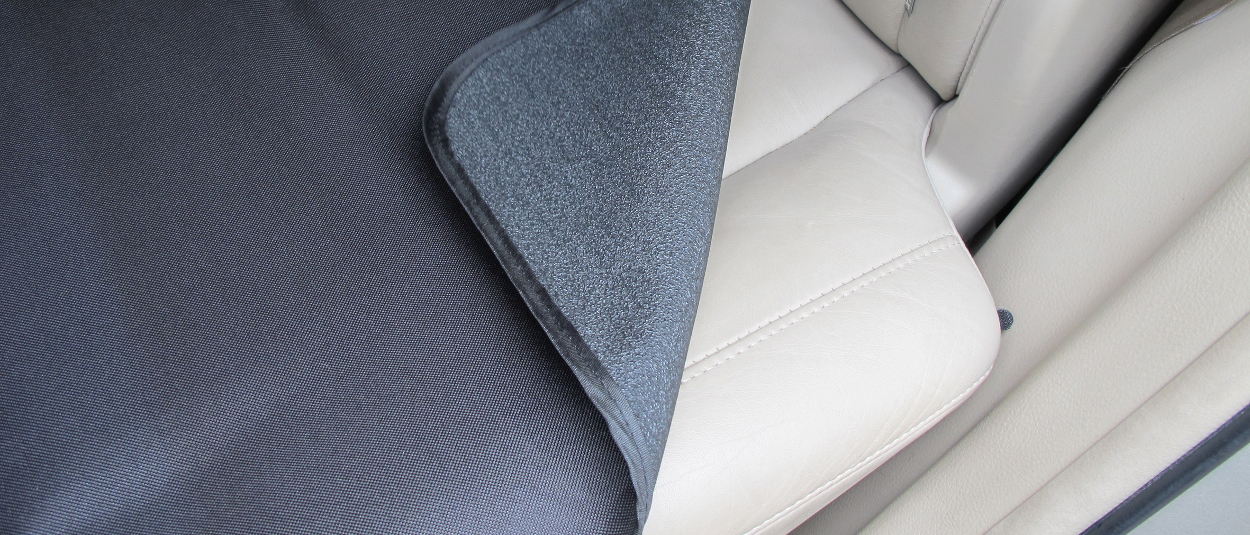 Dual-layer construction
Seat Defender™ seat covers are made from two different materials to maximize their effectiveness in protecting your vehicle. The bottom of the Seat Defender™ is a thermoplastic rubber (TPR) that provides waterproof protection against wet swimsuits, muddy tools, spilled drinks and more. The TPR also grips the seat to keep the Seat Defender™ from shifting around.
The top of the cover is made from 600-denier terylene -- a durable and tightly woven fabric that blocks debris and provides a comfortable seat.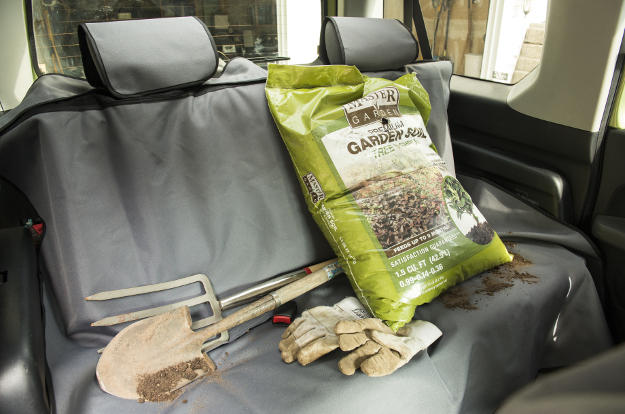 Protection for work or play
These waterproof seat covers are perfect for everything from work trucks and offroad Jeeps to family SUVs and minivans. They can be placed under a carseat to catch falling milk cups or laid out in the cargo area to contain a pile of messy tools.
When your Seat Defender™ seat covers get too messy, simply throw them in the washing machine. The fabric surface cleans up easily and dries quickly in the open air (air dry only).
Multiple sizes and colors
Seat Defender™ seat covers are available to protect your complete vehicle interior -- from driver seat to cargo space. We offer bucket seat covers, bench seat covers, extra-large bench seat covers for full-size trucks and SUVs, as well as a cargo area blanket.
We also offer our Seat Defender™ seat covers in four different color options, allowing you to select the look that best complements your interior. Choose from black, grey, brown and camo (cargo blanket available in black only).