Rear Mount Trailer Hitches
From compact cars to full-size trucks, CURT rear mount trailer hitches offer a custom fit. Each one is made in the USA and is tested to SAE J684 for safety. We also give our receiver hitches industry-leading rust protection with a unique co-cured finish, inside and out.
How to Choose a Trailer Hitch for Your Vehicle
A CURT trailer hitch receiver connects you to your lifestyle -- whether that's working, playing, camping, boating, biking or all of the above. Equipping your car, van, truck or SUV with the right hitch opens up a world of possibilities, allowing you to tow a variety of trailers and cargo for whatever adventure is in store.
Choosing the best trailer hitch for your vehicle is simple with CURT. Virtually all of our hitches are made vehicle-specific. All you need is your vehicle's year, make, model and style.

Step 1: Look up your vehicle
CURT trailer hitches are made for a custom fit. For almost every vehicle on the road today, we have a unique trailer hitch design. A custom fit ensures easier installation, maximum towing capacity and optimal look and integration with the spare tire and other vehicle design features.
Custom hitches also make it very easy to find the right fit for your vehicle. Begin by looking up your vehicle in our Select Your Vehicle tool near the top of the page. Enter the year, make, model and sub model, if needed.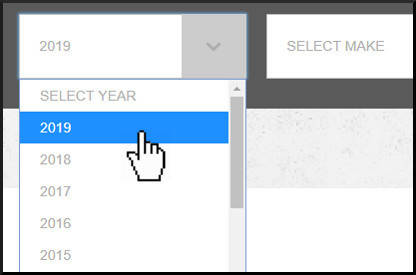 A. Select your vehicle
Look up your vehicle by the year, make, model and sub model.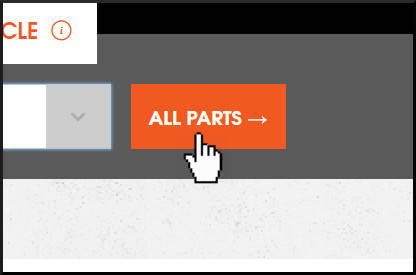 B. View all parts
Tap the All Parts button to see everything that fits your vehicle.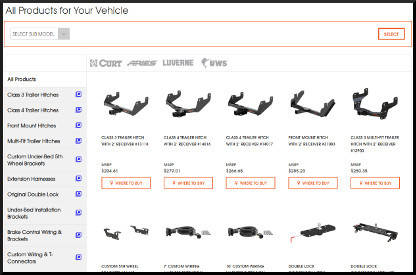 C. Browse products
On the results page, tap a specific hitch or other part to learn more.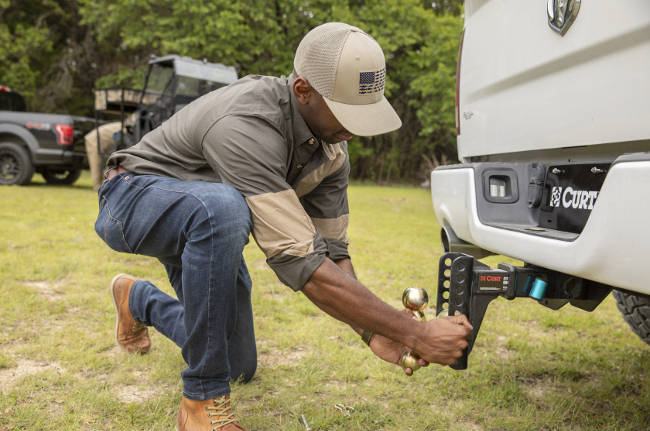 Multiple hitch options may be available
After entering the year, make and model, you will be able to view the trailer hitch or trailer hitches that are specifically tailored for your vehicle. Other custom towing equipment may be shown as well.
Some vehicles may have more than one option to choose from. In this case, it is helpful to understand that trailer hitch receivers are divided into five classes.

Step 2: Select a hitch class
Trailer hitches come with different receiver tube sizes and towing capacities. The receiver tube is the receptacle that accepts a ball mount or other towing accessory. It comes in an industry-standard size of 1-1/4", 2" or 2-1/2".
The towing capacity of a hitch is measured in terms of gross trailer weight (GTW). This is the total weight of the trailer being towed.
To make things easier, every towing hitch is placed into one of five classes, based on its receiver tube size and weight ratings.
What are the trailer hitch classes?

Step 3: Consider what you'll be towing
If multiple trailer hitches are compatible with your vehicle, it can be helpful to consider what and how often you'll be towing.
If you're planning to frequently tow heavier trailers, you should maximize your towing potential with a higher-rated hitch and larger hitch receiver. If you'll only be towing light-duty trailers or using the hitch receiver for cargo management with a bike rack or cargo carrier, a smaller trailer hitch may be sufficient.
Note: Always abide by the lowest-rated towing component, including the vehicle.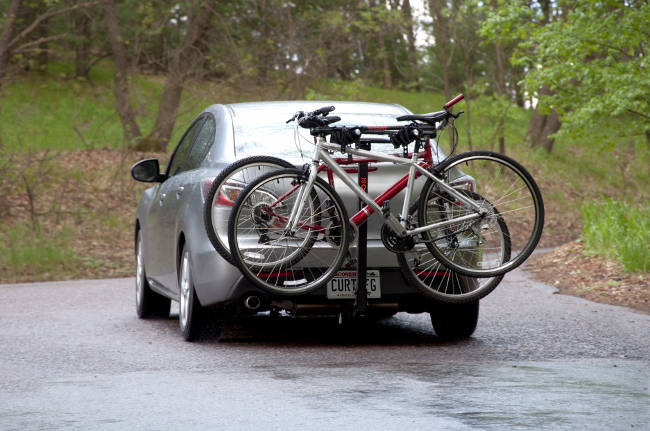 Also consider vehicle aesthetics
Vehicle aesthetics may also be a factor when buying a trailer hitch. CURT offers tow hitches with round tube bodies and square tube bodies. A round body hitch will provide a sleeker look but may cost a little more.
There are also options for concealed versus exposed hitches. A concealed hitch means that the main body is hidden up underneath the vehicle, providing a more original equipment look and feel.

Step 4: Add accessories to your trailer hitch
After you've selected a hitch for your vehicle, you may need to purchase some additional hitch-mounted accessories or cargo management accessories.
Our custom trailer hitches come with all necessary hardware for a complete installation. However, you will also need a ball mount to couple to your trailer. Remember to choose a ball mount with enough towing capacity and the correct shank and trailer ball size.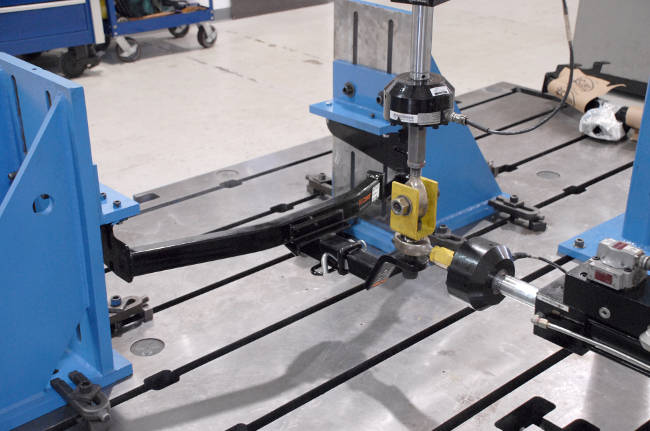 Performance finish and testing
All CURT custom trailer hitches are tested to the most stringent industry standards. The safety of you, your loved ones and your fellow adventurers on the road is the highest priority. As such, we thoroughly test each of our tow hitch designs to SAE J684 specifications.
Every one of our custom hitches is also covered in our dual Bonderite® and powder coat finish, providing industry-leading protection again rust and the elements.
Capacity is limited by lowest rating
When purchasing a trailer hitch, it is always important to keep weight capacity in mind. Weight ratings vary from hitch to hitch, and just because a hitch is rated for a certain gross trailer weight capacity, doesn't necessarily mean your vehicle can handle that much weight.
Any time you hitch up to tow, always abide by the lowest-rated towing component, whether that's the hitch, the vehicle, the trailer or a towing accessory.