How to Select the Best Brake Controller for Your Vehicle
3 Steps for Choosing the Right Brake Controller
There are several factors to consider when selecting the best trailer brake controller for your vehicle, including what type of cargo you'll be towing, how often you'll be towing and how you prefer to integrate the unit with your vehicle.
This guide will help you determine which brake controller is best for your vehicle and trailer. We will walk through the following steps to help you make an informed decision:
Determine what you will be towing: heavy-duty or light-duty
Estimate how often you'll be towing
Decide how you want to install the controller
---
Compare CURT Trailer Brake Controllers:
Brake
Controller
Part#
Number
of Axles
Number
of Brakes
Activation Method
Display
Vertical
Mount Angle
Level
Adjust
Echo®
51180
1 - 2
2 - 4
Tri-axis inertia
Smartphone app
n/a
Auto
Spectrum™
51170
1 - 4
2 - 8
Tri-axis inertia
Tri-color LED
Any
Auto
Assure™
51160
1 - 4
2 - 8
Tri-axis inertia
OLED screen
-20° to +70°
Auto
TriFlex™
51140
1 - 4
2 - 8
Tri-axis inertia
Digital
-20° to +70°
Auto
Discovery™
51120
1 - 4
2 - 8
Time-delay
Digital
Any
Auto
Venturer™
51110
1 - 3
2 - 6
Time-delay
LED ramp-up
Any
Auto
---
Selecting the Best Trailer Brake Controller in 3 Steps
Step 1: What will you be towing?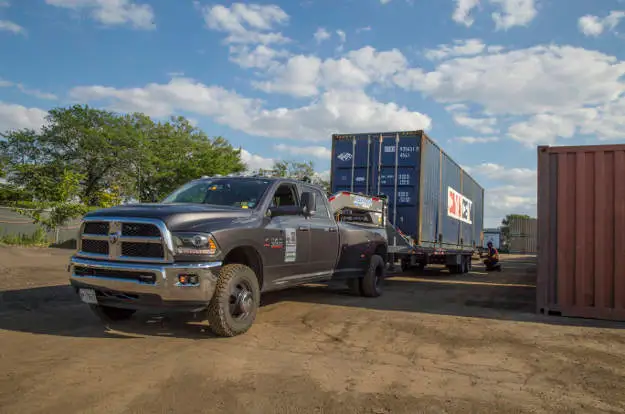 Heavy-duty towing
If you are planning to tow heavy or fragile cargo, a proportional brake controller is ideal. Proportional units perform much smoother stops, resulting in less stress on the cargo and vehicle. For the long-term benefits, a proportional brake controller is worth the small difference in cost compared to a time-delay unit.
Light-duty towing
If you are planning to tow a relatively light trailer, such as a popup camper or pontoon boat, a time-delay brake controller may be sufficient. Time-delay controls are more budget-friendly and perform very well with lightweight loads.
---
Step 2: How often will you be towing?
Frequent towing
If you are planning to tow frequently or commercially, it is recommended that you use a proportional brake controller. Proportional units use accelerometer technology to sense changes in momentum and respond with the utmost accuracy.
Additionally, if you tow with multiple vehicles or manage a fleet, rather than purchasing a separate controller for each vehicle, the Echo® #51180 can easily be transferred from one vehicle to another with very minimal effort.
Occasional towing
If you tow only a few times a year, a time-delay brake controller may be enough to meet your needs. However, because proportional brake controllers are not drastically different in price, you may want to consider the investment for the added sensitivity and smoothness in braking.
---
Step 3: What kind of installation do you prefer?
Non-invasive brake controller
For a completely plug-and-play, non-invasive installation, the Echo® brake controller only requires a 7-way RV blade socket at the rear of the vehicle. Just plug it in, and it wirelessly connects to your smartphone to control and monitor all trailer brake activity.
Fully integrated brake controller
For a factory-style installation and integrated trailer brake controller experience, Spectrum™ is one of the best electric brake controller options. It uses a simple rotary knob to blend in with the other vehicle controls and has a separate main module.
Bracket mount brake controller
The standard method for mounting a brake controller is a bracket attached above or below the dash. Several traditional CURT brake controllers install this way and allow for easy tilt adjustment. Learn more about how to install a brake controller.
---
Best Brake Controllers by CURT
#1: Echo®
Echo® is the number one choice for modern, powerful brake controller operation. Its Bluetooth® capabilities enable it for convenience and functionality, while balancing state-of-the-art controller technology and reliability.
Echo® is ideal for all users, from fleet managers with multiple vehicles, to casual drivers.
#2: Spectrum™
Spectrum™ is one of the best integrated brake controllers, featuring a unique, modular design. The control interface itself is separate from the main computer module, allowing it be mounted on the vehicle's dash, integrated with the other controls.
Spectrum™ is designed to act as a factory brake controller for vehicles that require an aftermarket solution.
#3: Assure™
Assure™ is engineered to be one of the most intuitive and easy-to-use brake controllers on the market. It features a large, OLED screen that displays full-text readouts of trailer brake settings and operations.
The large screen makes setup straightforward and towing safer, doing away with cryptic numbers and blinking lights. Assure™ also operates with a powerful, triple-axis accelerometer for smooth, safe stops.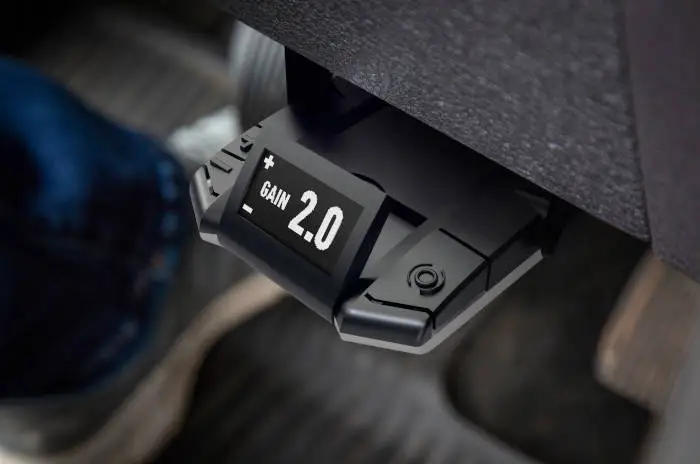 #4: TriFlex™
TriFlex™ is one of the best proportional brake controllers from CURT. It is easy to use, highly precise and exceptionally compact for a traditional bracket-mounted brake controller.
TriFlex™ operates with a triple-axis accelerometer, an integrated circuit that delivers smooth, safe stops customized to your vehicle and trailer load.
#5: Discovery™
Discovery™ is a dependable, time delay brake controller with its intuitive interface and professional-grade capabilities. It operates as many as eight trailer brakes at a time and has a crisp digital display for clear readouts.
As a time-based controller. Discovery™ also offers the benefit of being able to be mounted anywhere, at any angle.
#6: Venturer™
Venturer™ is one of CURT's top-rated time delay brake controllers because of its simplicity, effectiveness and budget-friendly price. The ramp-up LED readout is clean and easy to understand.
Venturer™ has no moving internal parts and requires no leveling, so setup is fast and straightforward.
---
Best proportional brake controller
The best proportional brake controller by CURT is the Echo®. Echo® is an advanced controller with world-first features, including its wireless, Bluetooth® capabilities. Yet it provides powerful, precise trailer brake operation, using a triple-axis, motion-sensing accelerometer.
Best time delayed brake controller
The Venturer™ is one of the best time delayed brake controllers, taking its price and capabilities into consideration. Venturer™ offers simple, straightforward and effective operation with its ramp-up LED display and traditional time-based gain settings and sensitivity.
Back to Brake Controls