Learn about the TruTrack™ Weight Distribution Hitch with Sway Control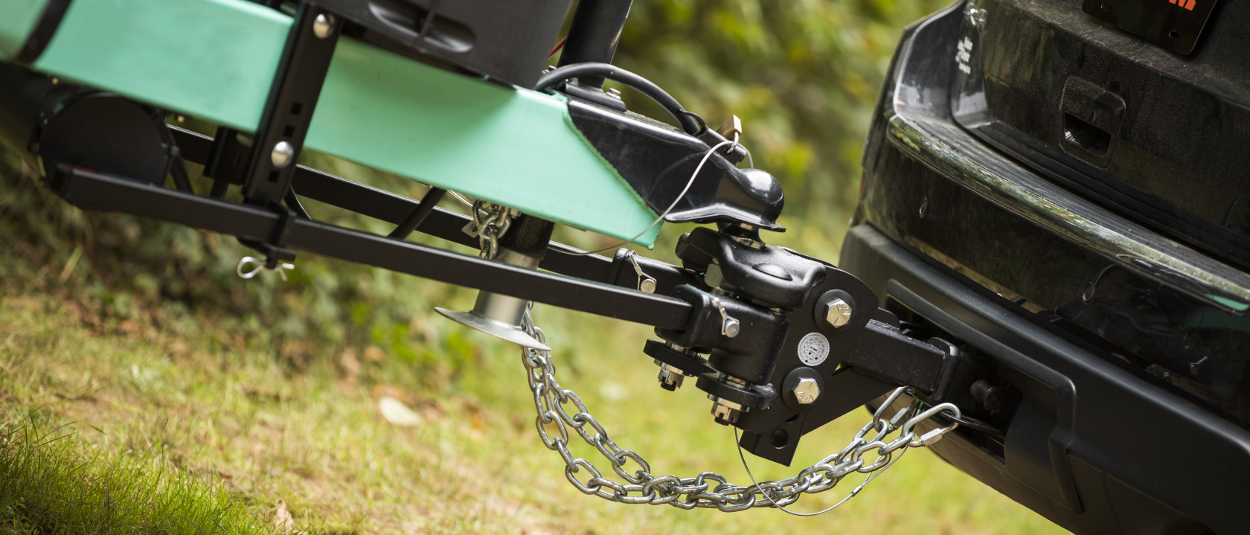 All-in-one weight distribution and sway control
The TruTrack™ weight distribution hitch takes an innovative approach to combining weight distribution with sway control. It uses powerful spring bars to level the tow vehicle and trailer, while integrating four-position sway control to ensure a smooth ride.
TruTrack™ is the smarter choice because of its intuitive spring and cam system. It makes setup of the weight distribution system faster and easier, and it eliminates the need for you to purchase and install a separate sway control unit.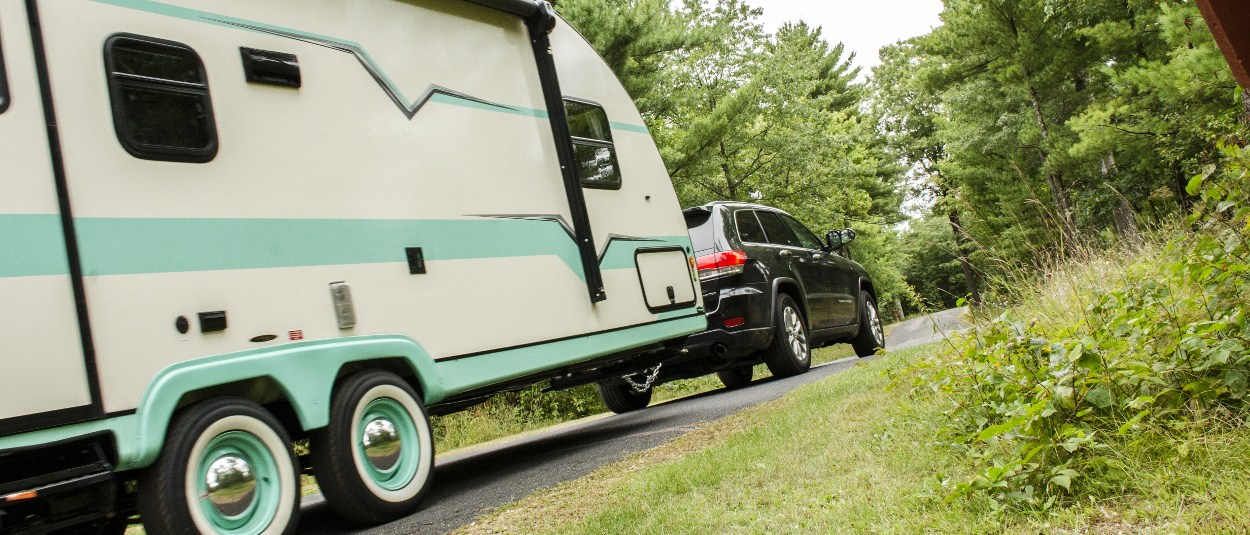 Four keys to a safer, smooth ride: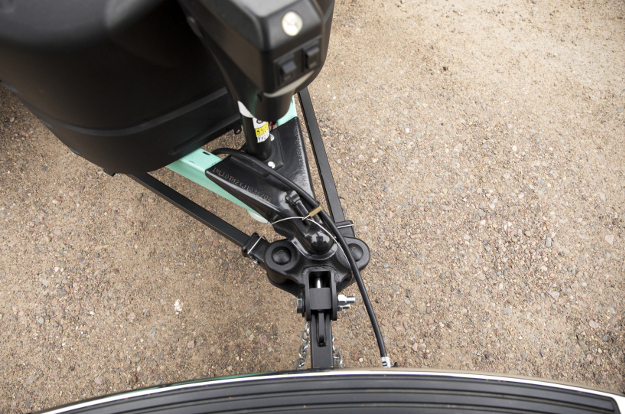 True integrated sway control
The spring and cam system and fixed support brackets offer true four-position sway control and weight distribution.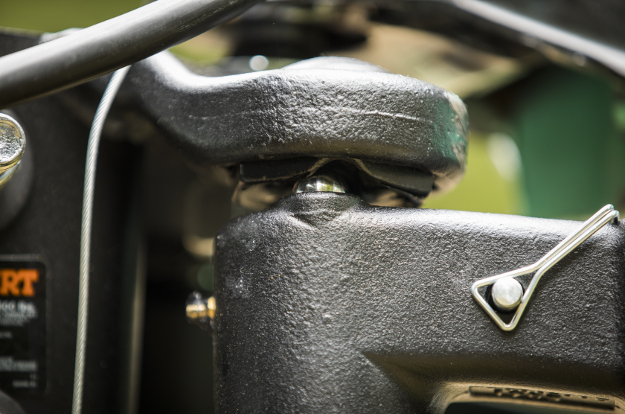 Long-lasting construction
The hardened spring and cam components and cast head are less subject to wear than competitor models.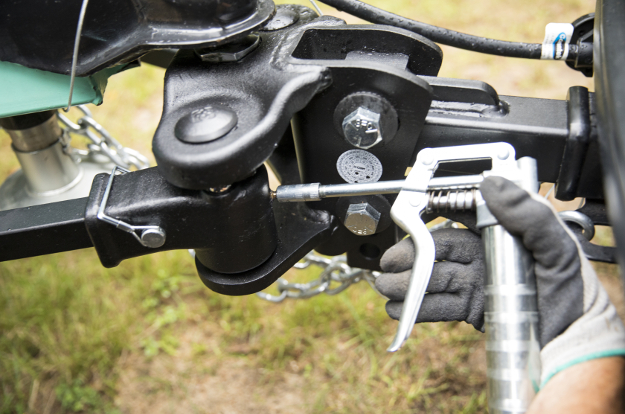 Quiet operation
Each TruTrack™ hitch is equipped with grease zerk fittings for continuous lubrication and a quiet ride, without the mess.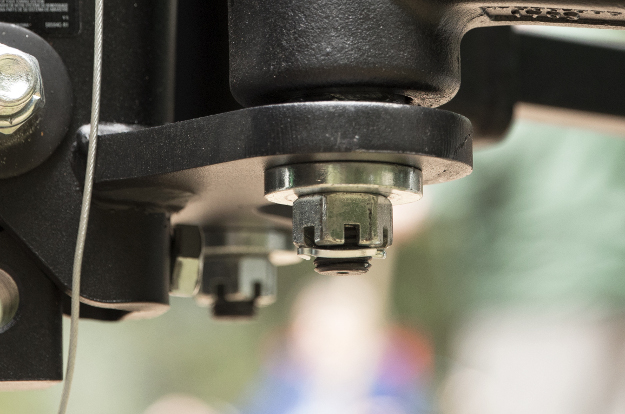 Easy, versatile setup
The TruTrack™ has two neutral spring bar settings and adjustable castle nuts to accommodate different trailer sizes.
TruTrack™ weight distribution in action
Smarter weight distribution
The TruTrack™ weight distribution hitch with sway control is a smarter choice over many other weight distributing hitches, as well as competitive WD hitches with sway control.
Hassle-free installation
TruTrack™ is designed for versatility to fit a wide variety of trailers, and it is optimized for a fast, simple, hassle-free installation, getting you out on the road with less headache.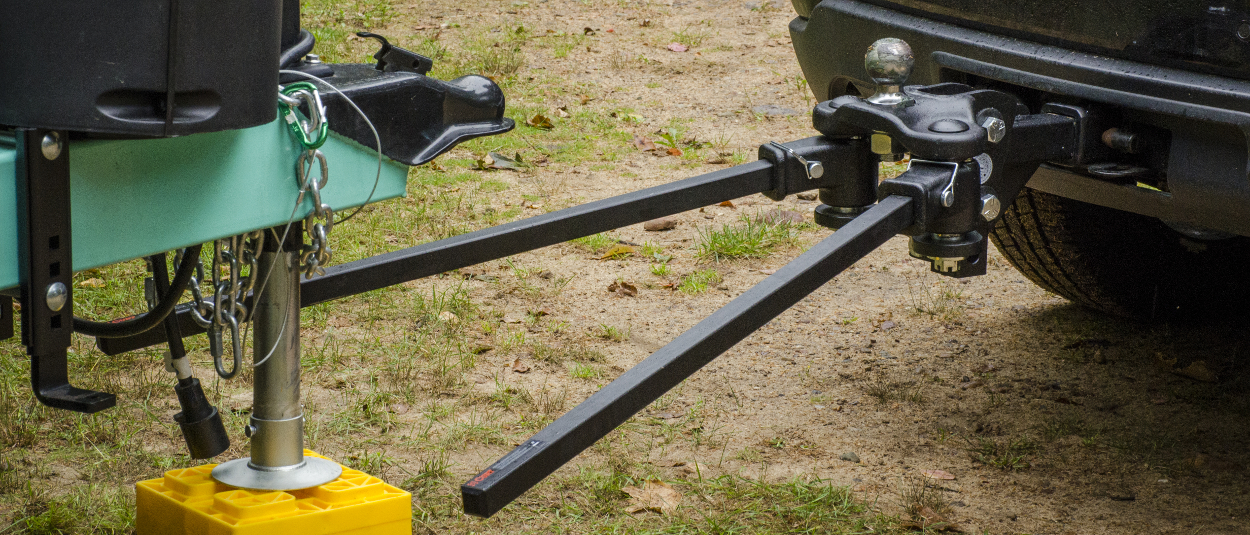 Highly versatile for different trailers
The TruTrack™ is engineered to be adaptive and agile to perfectly suit a wide variety of trailers and loads. First, it features two neutral settings for the spring bars. This allows the weight distribution hitch to accommodate narrow or wide A-frame trailers with ease.
Second, the spring bars can easily be adjusted with the integrated castle nuts. This adjustment feature allows the hitch to adapt to different trailers to ensure precise weight distribution, active sway control and a smooth ride.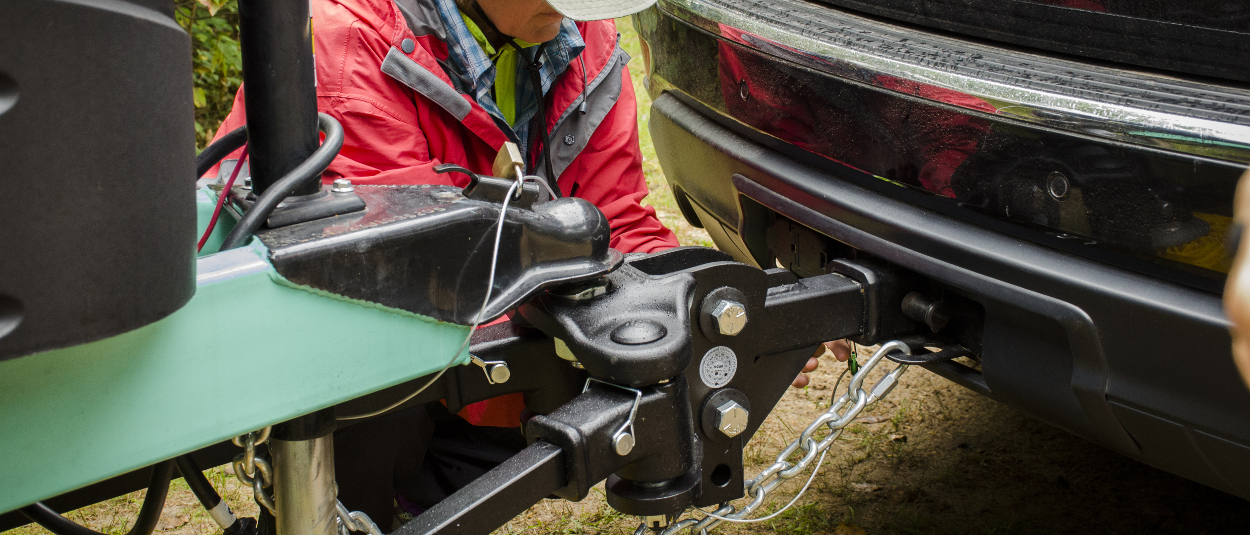 Easier weight distribution hitch setup
Setting up the TruTrack™ weight distribution hitch is faster and easier, compared to most WD hitches. Because it has integrated sway control, there's no need for a separate sway control unit. This eliminates an entire set of steps during the installation process.
Additionally, the spring bars easily mount into the head using spring clips for fast attachment. Select models of the TruTrack™ are available with a unique tilt adjustment feature that gets rid of the need for washers and invasive adjustment requirements.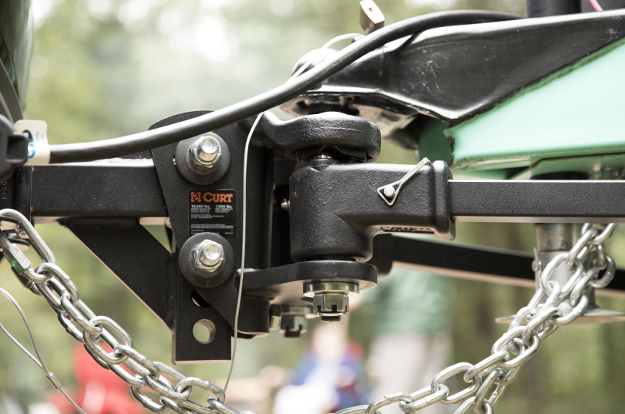 Adjustable shank for 2" or 2-1/2" receivers
Like all CURT weight distribution hitches, the TruTrack™ comes with an adjustable shank to allow for the exact height needed to level the tow vehicle and trailer. The shank fits a standard 2" x 2" hitch receiver and can be flipped to maximize drop or rise.
For class 5 hitches with a 2-1/2" receiver, the TruTrack™ can also be used with a 2-1/2" replacement shank. This allows for fast, secure installation without the need for a receiver adapter.
Weight capacities up to 15,000 lbs.
To handle any towing situation, the TruTrack™ is available in three weight capacity options. We offer a light-duty model rated for 5,000 to 8,000 lbs., a medium-duty option rated for 8,000 to 10,000 lbs. and a heavy-duty model for 10,000 to 15,000 lbs.
Remember, your towing capacity is always limited by the lowest-rated towing component.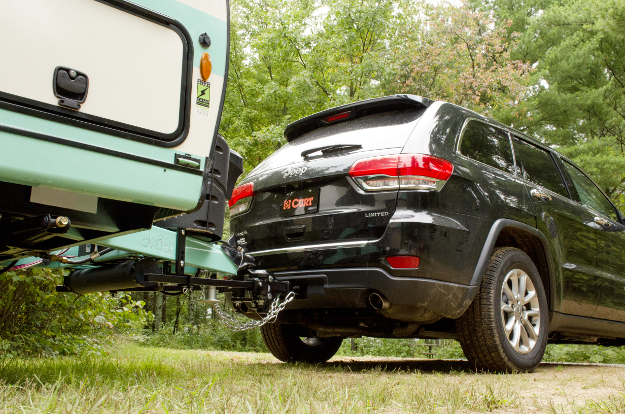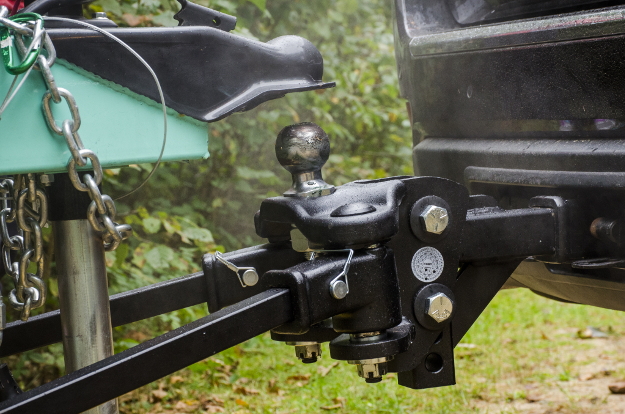 Pre-torqued trailer ball included
For a complete towing solution, the TruTrack™ weight distribution hitch with sway control comes with a pre-torqued 2-5/16" trailer ball. This eliminates an extra step during the setup process to get you towing sooner and with greater confidence.
The 10K and 15K models of the TruTrack™ come with the pre-torqued trailer ball. The 5K model does not include a trailer ball, allowing you to select the ball diameter that best matches your trailer coupler.
Durable hitch construction
The TruTrack™ is engineered and built to go the distance. It is constructed with forged steel trunnion spring bars supplying the necessary strength to keep trailer sway in check and level the vehicle and trailer.
The TruTrack™ also features a welded hitch head with cast pieces and an industrial chrome plating on the cams for superior wear resistance. The entire WD hitch is covered in a highly durable carbide powder coat finish for long-lasting rust prevention.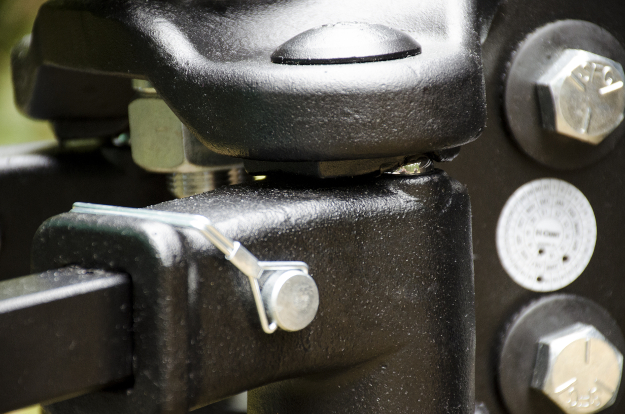 Back to TruTrack Integrated Sway WD Hitches