Learn about CURT Hitch Cargo Carriers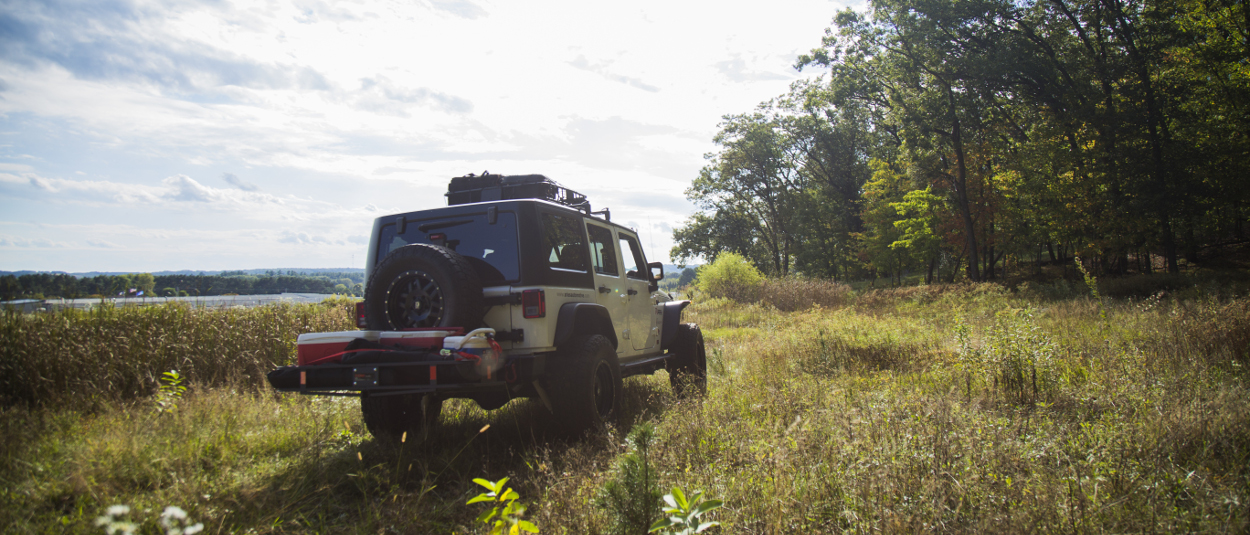 Cargo carriers to let you Bring It®
A CURT trailer hitch cargo carrier adds storage space to your vehicle, allowing you to pack what you want for your next adventure. The hitch-mounted convenience of our cargo carriers allows you to use them only when needed.
Choose from multiple styles and options of hitch cargo carriers to best suit your vehicle, crew and lifestyle. We also offer rooftop cargo carriers and a number of accessories to maximize cargo space and security.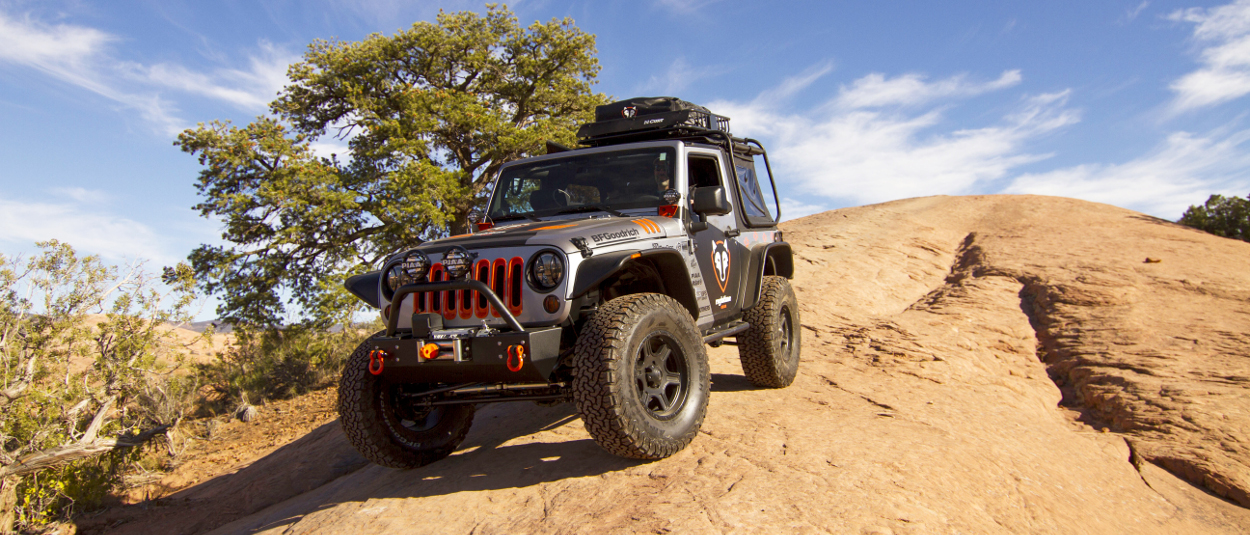 Explore CURT cargo carriers: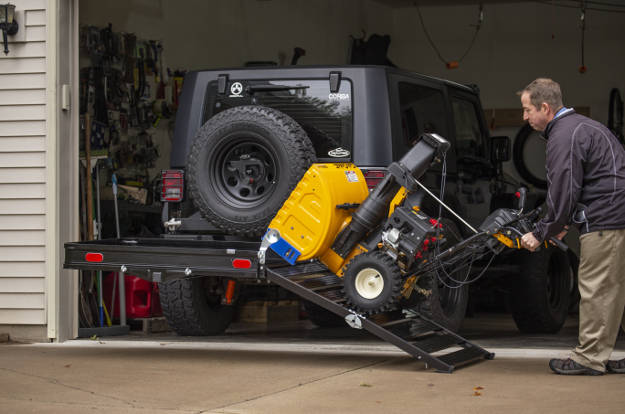 Cargo carrier with ramp
The hitch cargo carrier with ramp allows for easy loading and secure transportation of large items. It is great for mobility scooters, lawn mowers, snow blowers and more.
The cargo carrier with ramp features a unique, double-folding design that provides ergonomic operation and reduced wind drag during travel. This hitch-mounted cargo carrier fits any industry-standard 2" receiver.
View Cargo Carrier with Ramp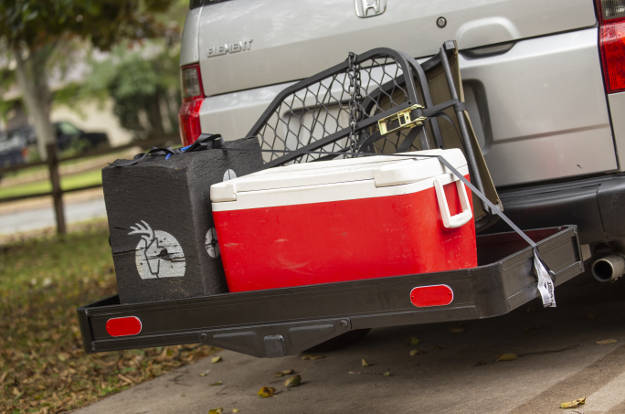 Basket-style hitch cargo carrier
For enhanced cargo security, CURT cargo carrier baskets feature raised sides to keep items better contained during travel. The sides can also be used to attach a cargo net or cargo carrier bag for even greater security and protection.
CURT hitch basket cargo carriers are available in various shank sizes and styles, including folding shanks and angled shanks.
Find a Basket-Style Cargo Carrier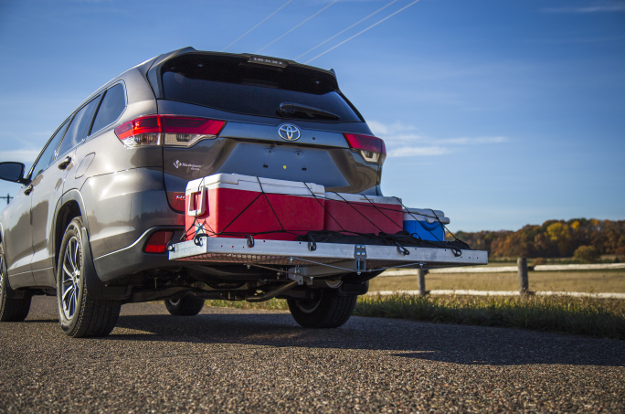 Tray-style hitch cargo carrier
These hitch cargo carriers are ideal for packing large, cumbersome items that need a little extra space. Whether you're hauling camp supplies or a trophy animal, the low walls and mesh bottom allow for secure travel with plenty of versatility.
Tray-style cargo carriers are available in multiple shank sizes and styles. Each is equipped with holes for attaching a cargo bag or net. We also offer an aluminum hitch cargo carrier for a lightweight option.
Find a Tray-Style Cargo Carrier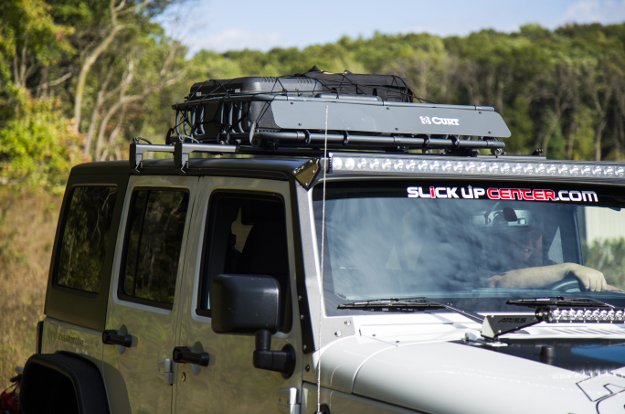 Rooftop cargo carrier
The CURT roof top carrier is the perfect way to fully maximize cargo space on your vehicle. It features universal brackets to securely bolt onto most roof rack base rails, and it has a lightweight design to promote fuel efficiency and ease of installation.
The CURT rooftop cargo carrier has 4" tall sides for enhanced item security, and it can accept a cargo bag or cargo net for greater protection. It is also compatible with an extension piece for increased storage space.
Find a Rooftop Cargo Carrier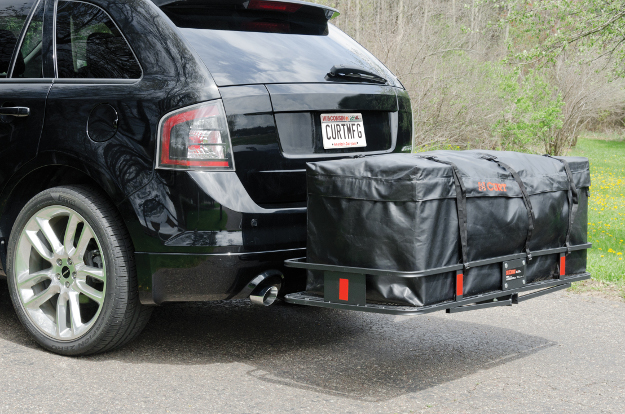 Cargo carrier accessories
CURT offers a number of accessories to complement our hitch cargo carriers and rooftop cargo carriers. CURT cargo nets help keep items secure during travel, featuring easy-to-handle hooks and an elastic design.
CURT cargo carrier bags provide a safer and drier place for your items outside the vehicle, featuring vinyl construction and woven straps for secure attachment. Cargo bags are available to fit virtually all CURT cargo carriers.
Find Cargo Carrier Accessories
Back to Cargo Carriers