Learn about CURT Towing Accessories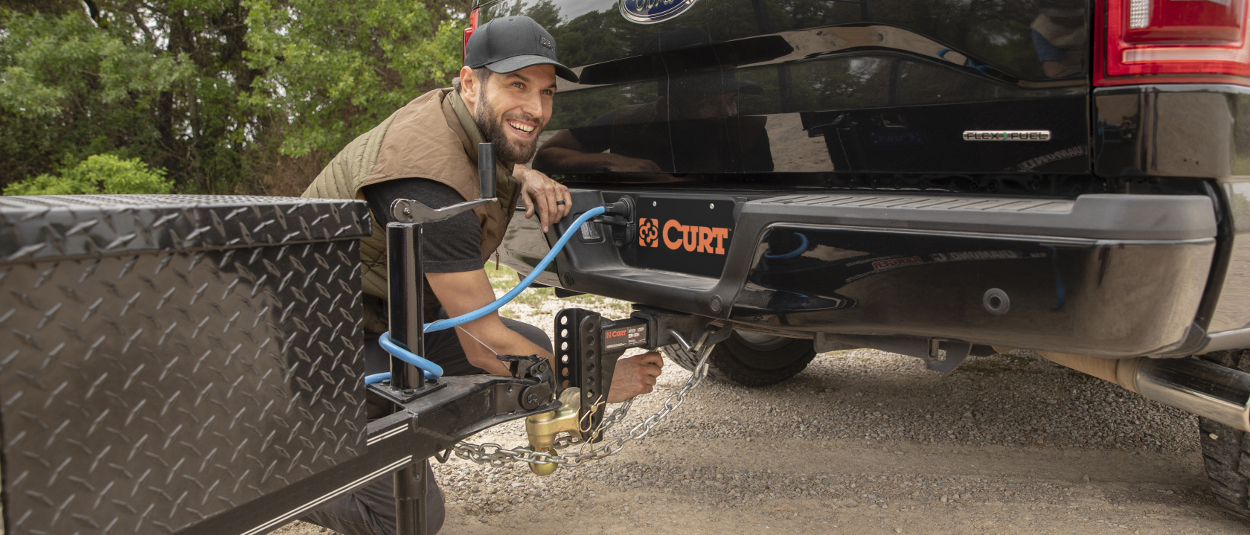 Towing accessories to support your adventures
Adventure is waiting! CURT offers a complete line of towing accessories to get you there and the confidence to enjoy every mile of the journey.
Our towing accessory line fully equips your trailer hitch, giving you a number of coupling options and making full use of the hitch receiver. We also offer 5th wheel, gooseneck and other heavy-duty towing accessories to meet the demands of your task at hand.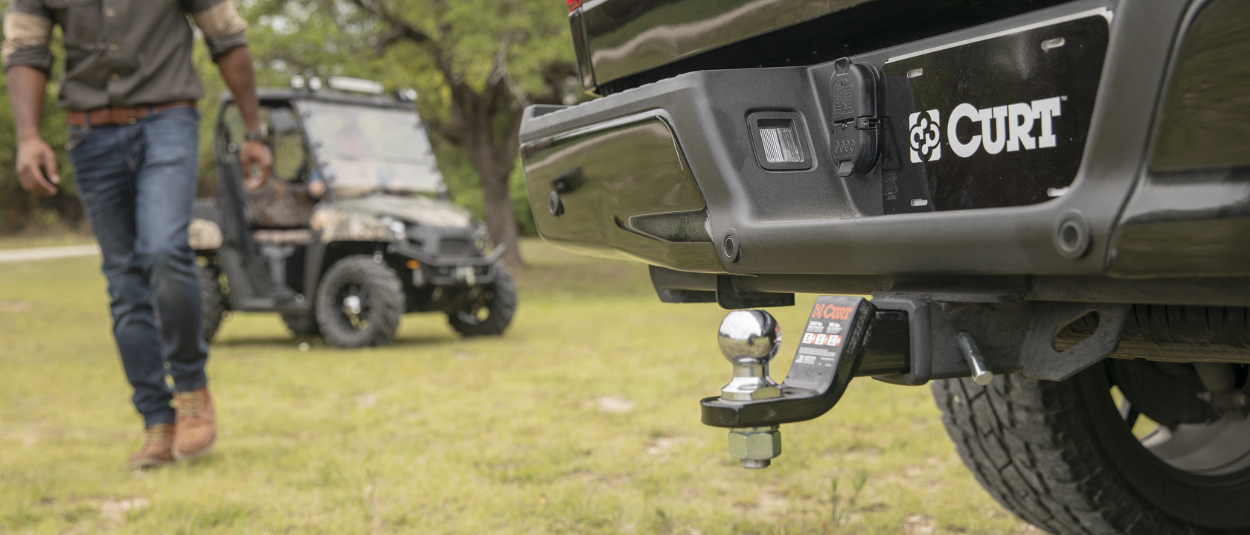 Explore CURT towing accessories: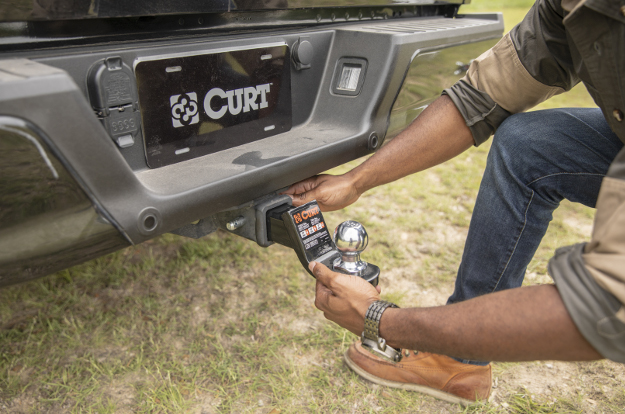 Trailer hitch ball mounts
A ball mount is a must-have accessory for any trailer hitch purchase. CURT ball mounts are available in a wide variety of sizes, capacities and styles to accommodate any vehicle-trailer combination. All are tested for safe, secure towing.
CURT adjustable channel mounts are a uniquely versatile ball mount option, inserting into the hitch receiver and providing a vertically adjustable trailer ball and other coupling options.
Explore Ball Mounts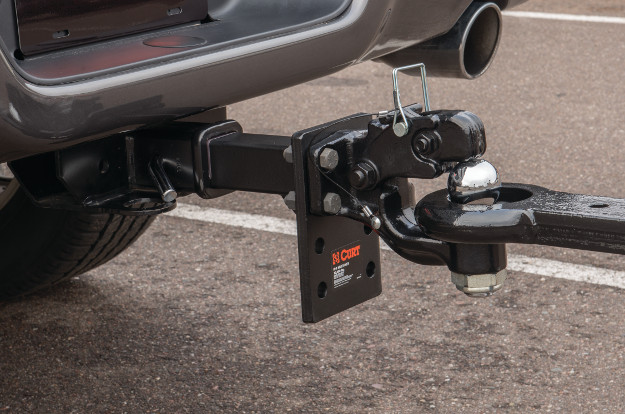 Pintle hooks & mounts
CURT pintle hitches are a versatile, heavy-duty towing attachment. These hitches are frequently used in farming, construction and even military settings.
We offer ball and pintle combinations, pintle hooks, pintle mounts, lunette rings and more. Our pintle hooks and combinations are all available to mount onto a trailer hitch receiver, using our various pintle mount options.
Explore Pintle Hitches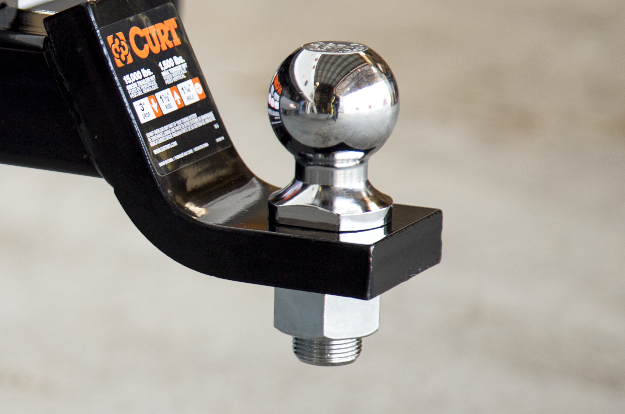 Trailer hitch balls
CURT trailer balls come in all shapes and sizes to give you the exact fit for your trailer coupler and ball mount. We offer everything from 1-7/8" to 3" diameter tow balls, as well as specialized trailer balls for gooseneck towing and sway control.
CURT trailer balls are available in chrome steel, stainless steel and raw steel. All are fully tested to U.S. VESC specifications for safety.
Explore Trailer Balls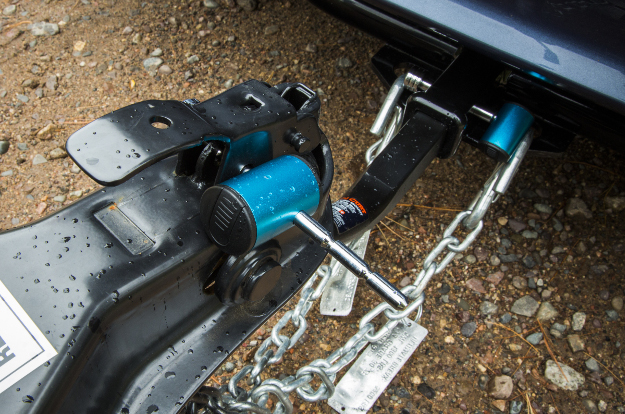 Hitch locks & pins
Having the ability to lock down your trailer and belongings while towing is essential for enjoying the adventure. Our towing security line includes trailer hitch locks, coupler locks, 5th wheel locks and a number of specialized locks for unique applications.
For basic towing security, we also offer coupler safety pins and hitch pins for securing accessories in your trailer hitch receiver.
Explore Towing Security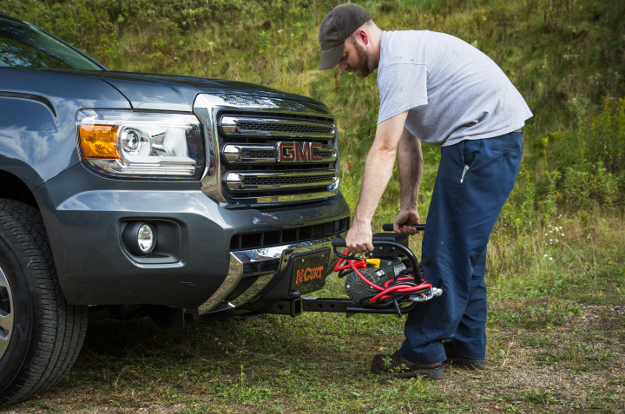 Front mount accessories
CURT offers a number of specialized towing accessories that allow you to fully utilize your trailer hitch receiver. While these accessories are ideal for our front mount hitches, they can also be used on virtually any of our rear-mount trailer hitches with a 2" receiver.
We carry a receiver hitch winch mount, skid plate, hitch step, license plate holder, spare tire carrier and more.
Explore Front Mount Accessories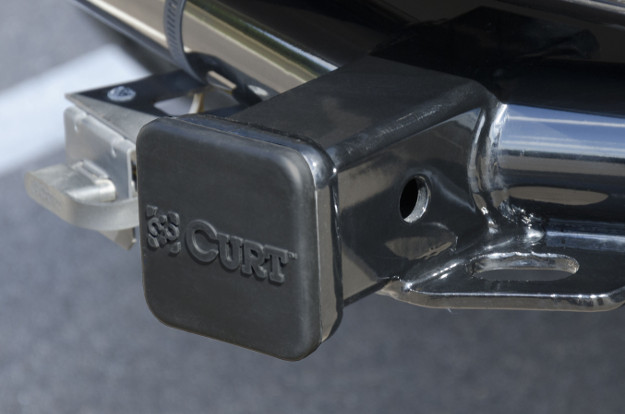 Trailer hitch covers
When your trailer hitch receiver is not in use, a CURT hitch tube cover helps keep the inside of the receiver clear of dirt, debris and moisture. This promotes long-lasting rust resistance and ongoing, high-quality performance.
CURT trailer hitch covers are available in multiple sizes and material options.
Explore Hitch Tube Covers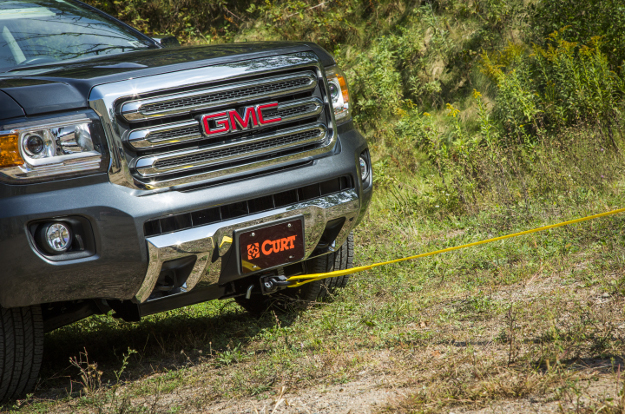 Tow hooks & tow straps
Equip your truck, Jeep or SUV for recovery towing with a CURT tow hook and strap. We offer tow hooks for receiver hitches as well as bolt-on tow hooks.
CURT D-ring mounts easily and securely mount onto a receiver hitch and provide a high-strength towing hook for straight-line pull applications on the front or rear of the vehicle.
Explore Tow Hooks & Straps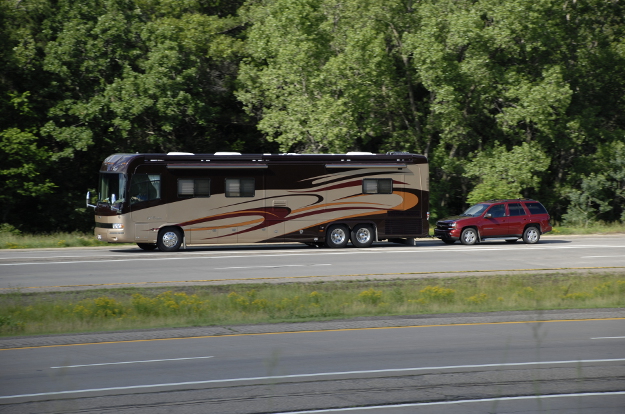 RV towing
CURT provides a complete line of towing accessories to outfit your RV for the ultimate adventure. Our RV trailer hitches feature an adjustable design to fit a wide variety of frames. An RV hitch can be used to tow a trailer, dinghy tow a vehicle or attach a cargo carrier.
CURT also offers RV wiring harnesses and tow bars for safe, streamlined dinghy towing.
Explore RV Towing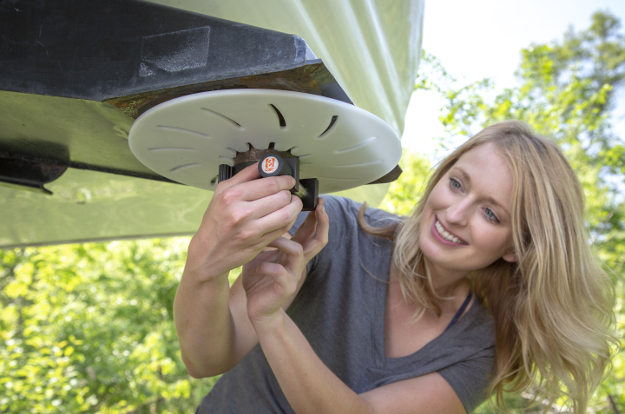 5th wheel accessories
CURT 5th wheel hitches are designed and tested to give you confidence, control and a comfortable ride. Support your 5th wheel purchase with our complete line of 5th wheel accessories. We offer 5th wheel locks to keep your hitch and 5th wheel trailer safe, as well as 5th wheel wedges for compatibility with rotating kingpin boxes.
We also offer lube plates, sound-dampening pads and much more.
Explore 5th Wheel Accessories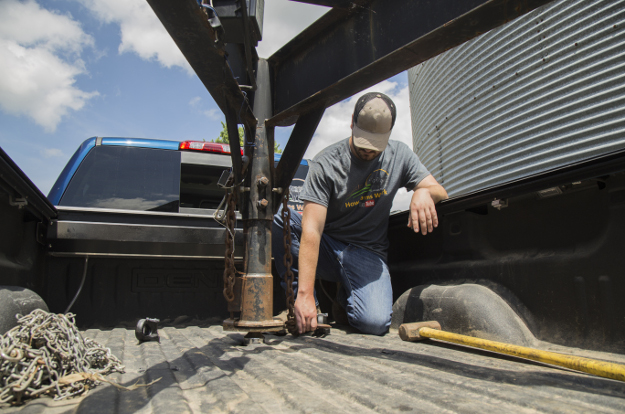 Gooseneck accessories
Towing with a CURT gooseneck hitch inspires confidence and a hardworking attitude for a job well done. Fully equip your truck, trailer and gooseneck hitch with CURT gooseneck accessories.
We offer replacement and specialized gooseneck balls, gooseneck ball hole covers and installation accessories.
Explore Gooseneck Accessories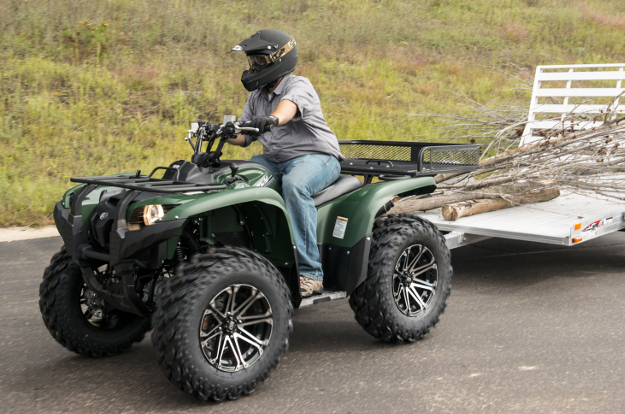 ATV towing accessories
Give your ATV or UTV the equipment it needs to work hard. CURT offers a complete line of ATV towing accessories, including a multipurpose ball mount for various coupling options. If your ATV or UTV is not equipped with a trailer ball mount, we offer a bolt-on adapter, giving the ATV a standard hitch receiver.
We also offer an ATV cargo carrier for enhanced storage space and security on your ATV cargo rack.
Explore ATV Towing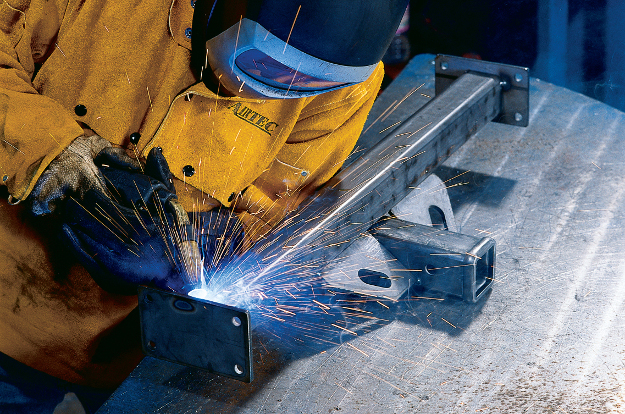 Fabrication components
For the do-it-yourselfer, CURT fabrication components are the perfect building blocks for a variety of welding projects. These towing accessories are constructed from raw steel and come ready to weld into place.
CURT fabrication components include raw steel hitch receivers, raw steel shanks, raw steel safety chain loops and a raw steel 2 x 4 stake pocket.
Explore Fab Components
Back to Towing Accessories