Our promise is simple: to provide you with the safest, most reliable towing products on the market.
We're not just designing a new trailer hitch or developing the latest wiring application. We want to help you make memories that will last a lifetime. Whether you're hard at work or taking a well-deserved break, our goal is to give you the confidence to enjoy it.
This confidence is achieved by maintaining the highest testing standards in-house and proven track record out in the field.
Always On Liberty | Full-Time RVers | Trailer

After watching a GoRVing commercial, Dan and Lisa Brown entertained the adventurous idea of permanent RV living. Now, five years later, they travel the country in their heavy-duty Ram truck, towing their full-time home behind them.

Always On Liberty | Full-Time RVers

Always On Liberty began after Dan and Lisa retired from the U.S. Coast Guard to pursue their passion for RVing. They loved taking extended trips but always had to return home to care for their house and pets. Finally, they decided to sell everything, pack up their cats and motorcycles and make RVing their full-time lifestyle.

Titanic Trailer Services Trailer #1

Ken Campbell, owner of Titanic Trailer Services, talks about his towing business and the importance of his CURT towing equipment being Tested. Proven. Safe.

Titanic Trailer Services | Tested. Proven. Safe.

Ken Campbell runs a heavy-duty towing business in Ontario, Canada, Titanic Trailer Services. As a professional in the industry, he expects his towing equipment to do what it says it can. With his Ram dually truck, flatbed trailer and CURT towing products, Campbell knows the importance of Tested. Proven. Safe.

How Farms Work | TESTED. PROVEN. SAFE.

Farming is in his blood. It's in his family. Ryan Kuster may seem "traditional" to some, but he's out to put a new twist on what it means to be a farmer. Hear about Ryan's experience on the farm, the concept behind his growing YouTube following, and what CURT's "Tested. Proven. Safe." products mean to him.

Family Time | Tested. Proven. Safe.

Whether they're hauling equipment to the jobsite or taking the family up to the campground, CURT's mission is to give them the confidence to enjoy every mile of the journey. We're not just making towing products. We're helping our customers make memories that will last a lifetime.
TESTED.
All too often, it is assumed that products are inherently safe, but that is not always the case, because there is no real testing behind them. At CURT, we are committed to safety through stringent, industry-standard testing at our dedicated testing facility near Detroit, MI – the heart of the automotive industry.
Take a look behind the scenes and see what goes into the design, testing and quality of our products.
Design and Engineering
American Craftsmanship
PROVEN.
It's one thing to say we test, but the real proof comes from what we hear back from the field – stories of success from you, our customers. We share your experiences because they are the true signs of our success.
The hitch is in! One step closer to making this dream a reality. #RVwiththeZs
Truck upgrade #1! Big and stout Curt 5th wheel hitch! Rated to 25k pounds because you never know what you might need to move. #curthitch #5thwheel #rv #rvlife #fulltimerv #forddually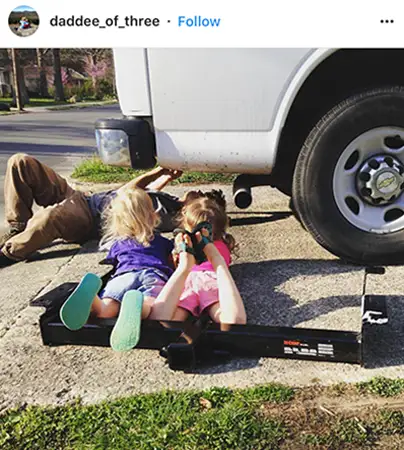 I can always count on my little helpers! Getting the hitch installed so we can get our bike rack on. #family #littlehelpers #daughters #daddyslittlehelper #curthitch #meetthebeesons
@jakescolorado and I went exploring yesterday #toyota #trdpro #trd#spidertraxoffroad #4runnertrdpro #4runner #4runnermafia #4runner_addicts #4x4#4x4lifestyle #superwhite #offroad #curtmfg #yotanation #newhampshire #mud #white #red#dirt #4x4club #offroad #yota #4runnersociety #sunset #views #lake #lakelife#newhampshireliving #snow #spring #mountainlife
SAFE.
We care about what is out on our roads. Wherever you're headed with your loved ones, and whatever toys you're bringing along for the ride, we want you to be confident and have peace of mind to pursue it.
This starts with dependable towing products – products that do their job so well, you forget they're there. That is why CURT products are tested with care, proven in the field and certified for safety with every mile.
Back to Category