Extension Harnesses - Learn More
There is nothing like the luxury and power that go along with heavy-duty towing. Fifth wheel trailers offer a deluxe, home-away-from-home experience unlike any other camper trailer, while gooseneck trailers possess a strength that far surpasses most other trailer options. As with any trailer, however, fifth wheels and goosenecks must be equipped with the proper lighting and electrical systems, and tend to require even more complex connectors than a standard receiver hitch trailer setup.
CURT makes things simple with our fifth wheel and gooseneck extension harness. These wiring harnesses are designed to put an extra connector socket in the bed of your pickup truck while still retaining power to the rear connector socket mounted on your bumper or trailer hitch. This is done by plugging into the back of the existing connector and routing through the body of the truck to a hole in the truck bed, providing a connector that is ready to accommodate your fifth wheel or gooseneck trailer.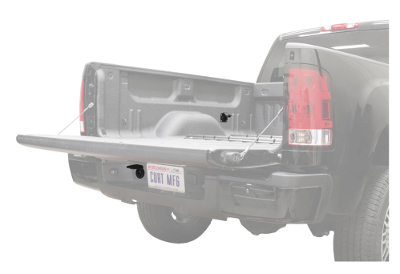 When you need a towing electrical solution that allows you to switch back and forth between your receiver hitch and fifth wheel or gooseneck hitch, CURT gets you plugged in. CURT extension harnesses are designed to work with 7-way RV blade connectors and come in a variety of lengths.
Back to Category