Learn about CURT 5th Wheel Towing Equipment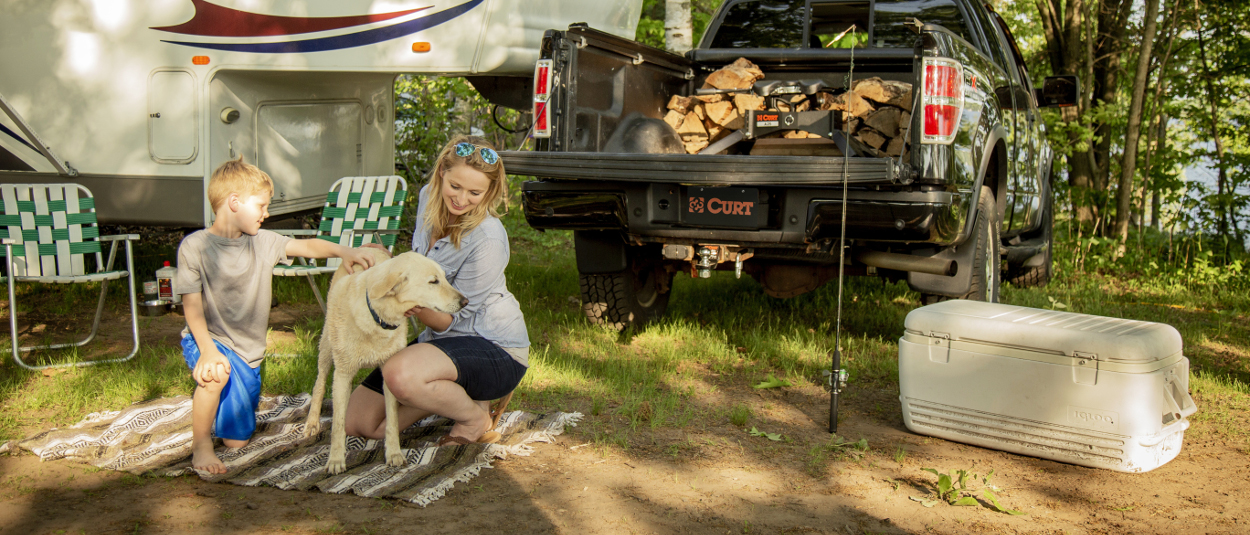 5th wheel towing products tested for adventure
CURT 5th wheel towing products are engineered to provide the superior towing power and stable ride you need to Bring It® with confidence. Our 5th wheel hitches are available in three distinct series with capacities from 16,000 up to 25,000 pounds.
We also offer a range of mounting options to provide you with a 5th wheel hitch that's perfectly suited for your pickup truck and 5th wheel trailer. We offer traditional 5th wheel brackets and base rails, as well as puck system options for all compatible truck brands.
Select Your Vehicle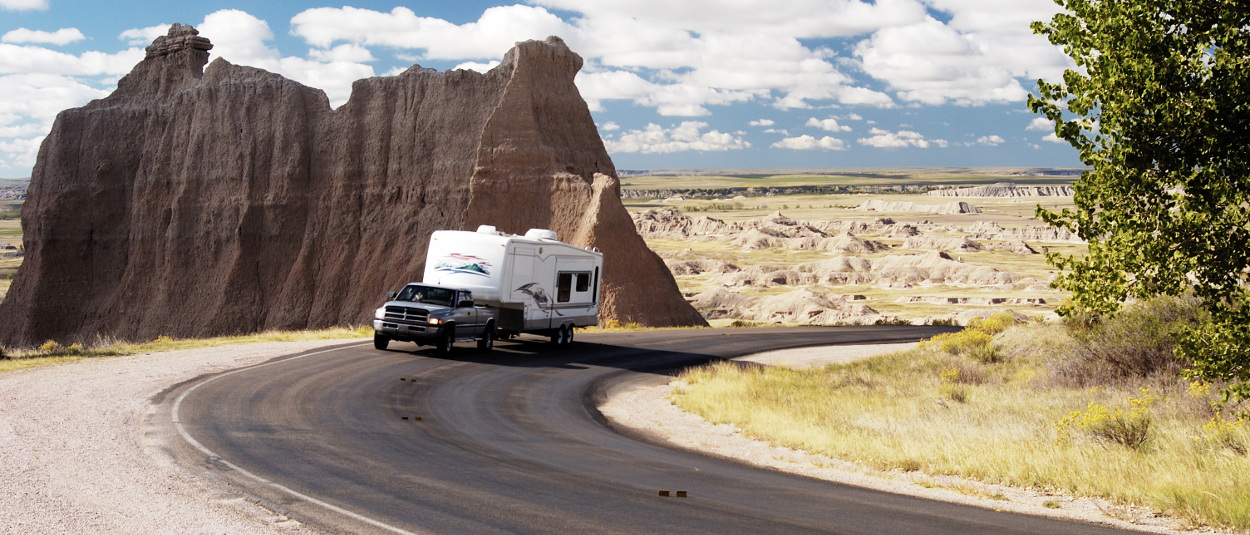 Explore CURT 5th wheel towing products: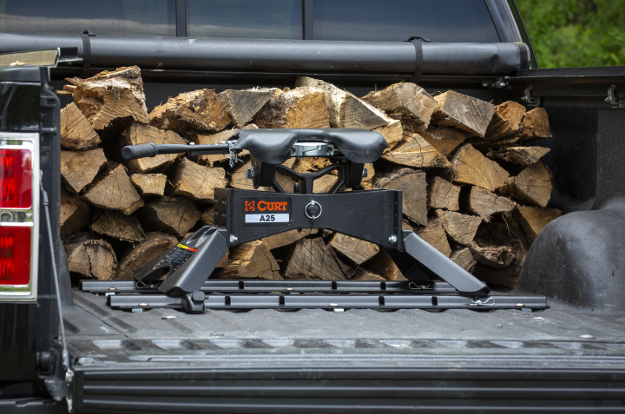 5th wheel hitches
CURT offers three different series of 5th wheel hitches: the articulating A-series, quiet Q-series and economical E-series. Each has its own set of advantages, and each is carefully tested according to SAE J2638 specification for safety on your adventures.
Whatever your needs or preferences, CURT 5th wheel hitches are designed for versatile application. All of our 5th wheel hitches are compatible with a variety of mounting options.
Explore 5th Wheel Hitches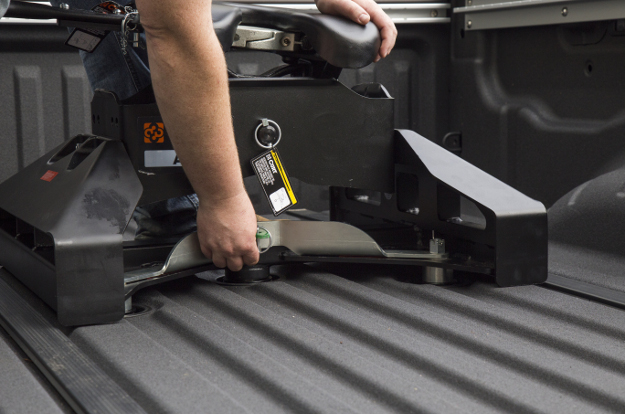 OEM puck system products
CURT OEM puck system 5th wheel legs and roller products use a simple quarter-turn anchoring system to easily and securely drop into the truck bed puck system built into many pickups today. The legs or roller can then accept any of our 5th wheel hitch heads.
OEM puck system products are available for Chevrolet, Ford, GMC, Nissan and Ram trucks. The truck must be equipped with an original equipment puck system.
Explore Puck System Products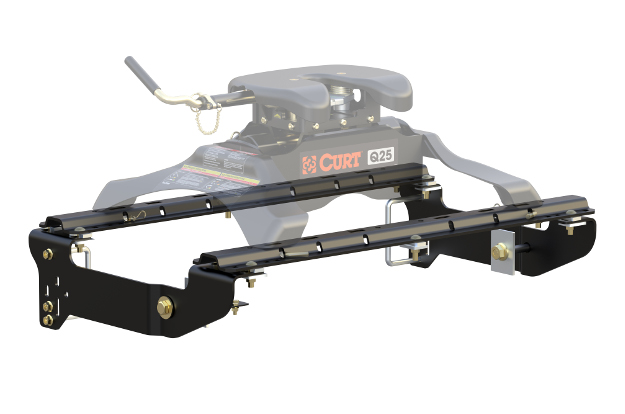 Custom 5th wheel brackets
Each engineered to fit a specific truck application, CURT custom 5th wheel brackets provide a solid, under-bed mounting location for our 5th wheel hitches. These brackets are designed to be used in combination with our industry-standard 5th wheel base rails.
Because of their truck-specific design, CURT 5th wheel brackets install in less time with fewer vehicle modifications required. They also come with a Bonderite® finish for lasting rust resistance.
Explore 5th Wheel Brackets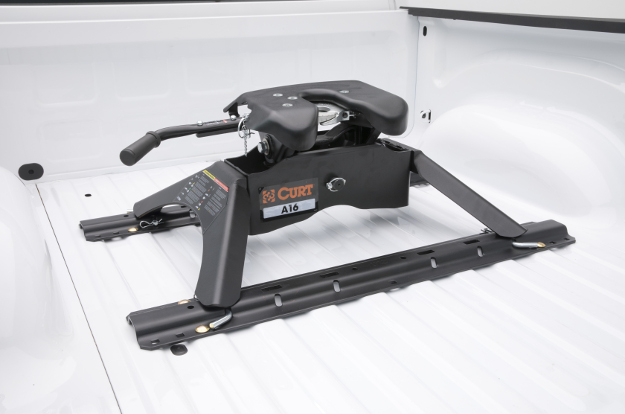 5th wheel base rails
CURT 5th wheel base rails are industry-standard, meaning they not only accept any CURT 5th wheel hitch legs or roller, but also any competitor 5th wheel hitch with industry-standard mounting points (puck system products excluded).
5th wheel base rails are designed to bolt onto our custom under-bed brackets and provide a solid mounting location for a 5th wheel hitch in the truck bed. We also offer universal bracket options.
Explore 5th Wheel Base Rails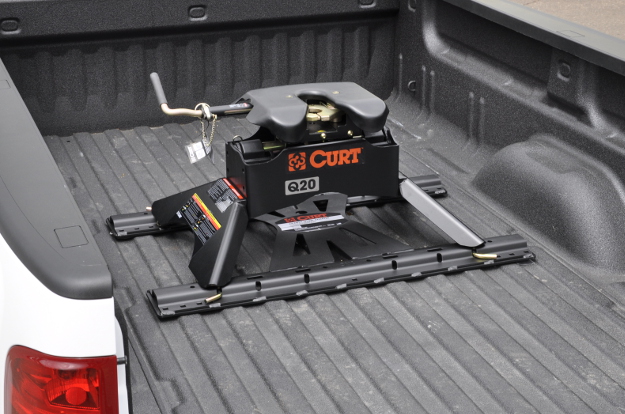 Gooseneck adapters
A CURT gooseneck-to-5th-wheel adapter allows a gooseneck hitch to become a 5th wheel hitch mounting platform. It easily drops into the gooseneck ball hole and provides a set of industry-standard 5th wheel base rails.
CURT gooseneck 5th wheel adapters are available for CURT Double Lock EZr™ and original Double Lock gooseneck hitches, as well as competitor gooseneck hitches.
Explore Gooseneck Adapters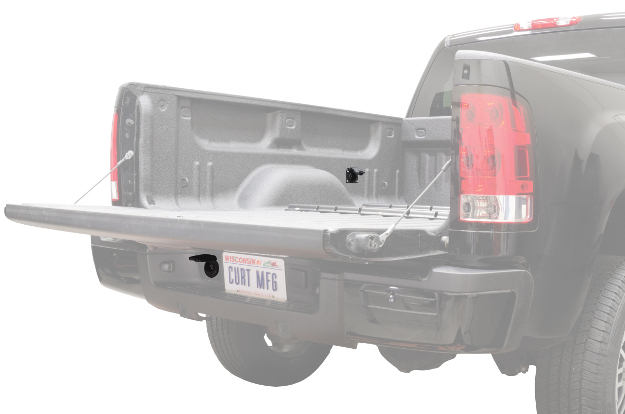 Extension harnesses
Equipping your pickup truck with the proper wiring for towing a 5th wheel trailer is simple with CURT towing electrical. Our extension harnesses allow you to route trailer wiring into your truck bed, providing a convenient and secure connection for your 5th wheel trailer.
CURT extension harnesses are available for connecting into existing wiring or for plugging into a 7-way RV blade socket. Both offer an easy, plug-and-play solution with no splicing required.
Explore Extension Harnesses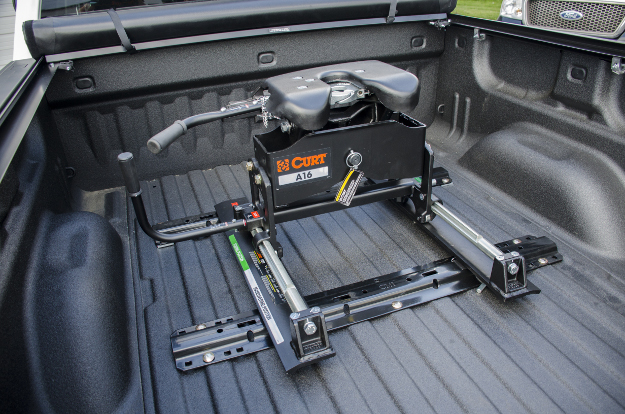 5th wheel rollers
CURT 5th wheel rollers provide added clearance when towing with a short-bed truck. The roller allows the 5th wheel hitch to slide backward in the truck bed, creating extra clearance between the truck cab and 5th wheel trailer overhang when making tight turns.
CURT 5th wheel hitch rollers are true rolling units, not just 5th wheel sliders. They operate on solid rods and wheels to resist binding and provide 12" of displacement.
Explore 5th Wheel Rollers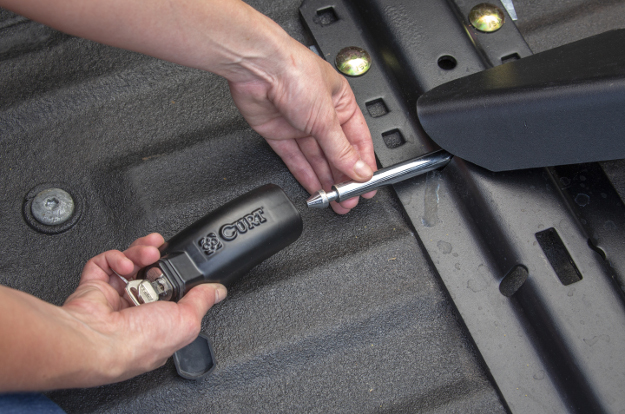 5th wheel accessories
To complement your 5th wheel hitch and trailer, CURT provides a number of 5th wheel accessories. Our 5th wheel wedges allow our 5th wheel hitches to be used with a rotating kingpin box.
We also offer a number of other accessories to help improve 5th wheel operation and safety while towing, including 5th wheel locks, lube plates, sound-dampening pads and safety chain anchors.
Explore 5th Wheel Accessories
Back to 5th Wheel Hitches