5th Wheel Accessories - Learn More
CURT fifth wheel accessories are intended to help you maximize the effectiveness of your fifth wheel hitch and take your towing experience to a new level.
One of the things we pride ourselves on is the gentle and quiet ride our fifth wheel hitches offer. Ensure that your CURT fifth wheel hitch is performing at its utmost level with our fifth wheel sound-dampening accessories. We offer sound-dampening pads to help eliminate rattling noises at the base rails, and a 5th wheel lube plate to prevent chucking noises between the coupler and kingpin.
For securing your fifth wheel trailer while towing or storing, CURT fifth wheel locks provide a reliable solution. Our fifth wheel kingpin lock allows you to secure your trailer while it is parked and left unattended, preventing it from being coupled to a fifth wheel hitch. Our fifth wheel rail lock allows you to secure your fifth wheel hitch into your truck bed, taking the place of one of the pins and clips in the base rails and preventing the hitch from being removed. We also offer fifth wheel safety chain loops for added security while towing.
CURT fifth wheel wedges allow you to utilize a CURT fifth wheel hitch with a pivoting pin box. The wedge bolts onto the pin box and prevents the kingpin from swiveling inside the hitch head. This allows you to safely use your pivoting kingpin box without creating a secondary pivot point. CURT fifth wheel wedges are available for A-series and E-series fifth wheel hitches.
Some of our other 5th wheel accessories include replacement fifth wheel legs. They are available for each CURT fifth wheel head and easily bolt into place, providing a solid attachment point to the fifth wheel rails. We also offer replacement pins and clips and replacement top clips for installing your fifth wheel hitch head, as well as an adapter bracket for the CURT E16 fifth wheel head, allowing it to mount into a CURT .
When it comes to your fifth wheel trailer hitch, settling for anything less than CURT quality just isn't an option. For whatever parts and accessories you need for your fifth wheel, you can trust CURT to have what you are looking for.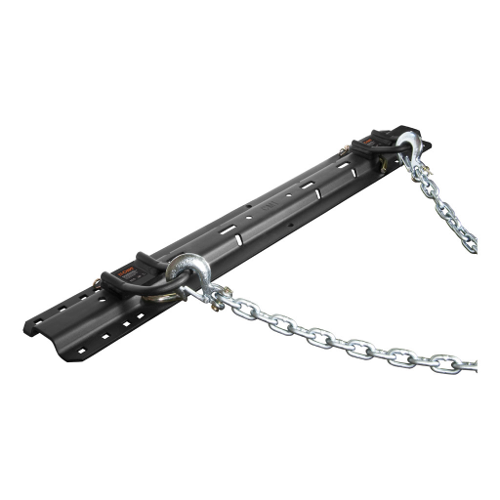 Back to 5th Wheel Accessories