First-to-Market Puck System 5th Wheel Legs for Nissan Titan XD
Easy Drop-in Anchor System Instantly Equips Titan XD for 5th Wheel Towing
Easy Drop-in Anchor System Instantly Equips Titan XD for 5th Wheel Towing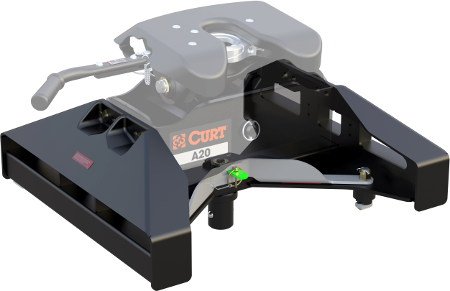 Eau Claire, WI -- August 28, 2017 -- CURT, the leading manufacturer of USA-made hitches and a complete line of towing products, has added yet another 5th wheel option to its OEM puck system lineup, OEM puck system 5th wheel legs for the Nissan Titan XD #16026. These first-to-market legs join a growing family of OEM puck system mounting options for Chevy, Ford, GMC and Ram, and they offer streamlined 5th wheel towing for any Nissan Titan XD truck with the OEM puck system.
CURT puck system legs are quick to install and reliable for towing. They feature a quarter-turn anchoring system that allows you to easily drop them into the truck bed pucks to be instantly ready to hitch up your trailer. The anchors can be adjusted to help eliminate chucking noises between the legs and the under-bed platform.
The Nissan Titan XD 5th wheel legs use the same quarter-turn anchoring system, as well as a center gooseneck shank, to drop into the Titan XD's three-point puck system. Once installed, they can accept any CURT 5th wheel hitch head, and they offer a gross trailer weight capacity of 20,000 lbs.
Like all CURT OEM puck system legs and roller products, the Nissan Titan XD 5th wheel legs are covered in a highly durable carbide black powder coat finish for excellent rust resistance, and they come with a limited lifetime warranty.
To see a video about OEM puck system 5th wheel legs for the Nissan Titan XD or to become a CURT dealer, click here.
---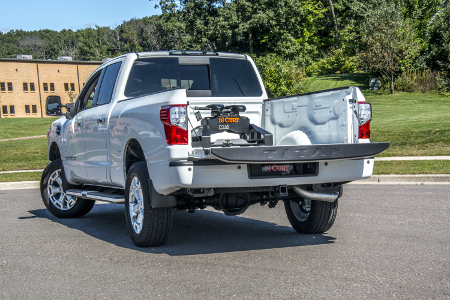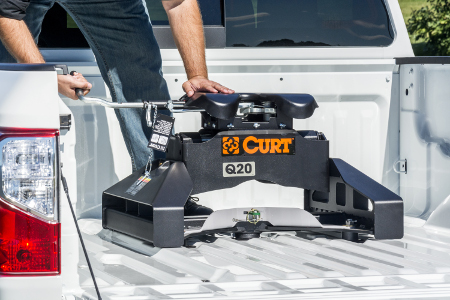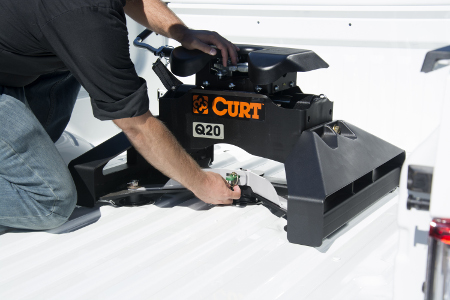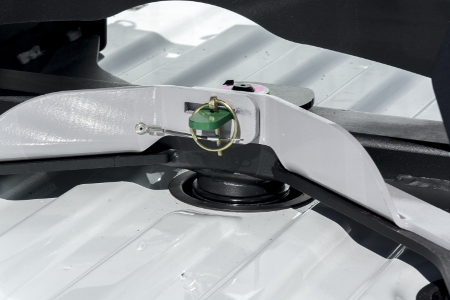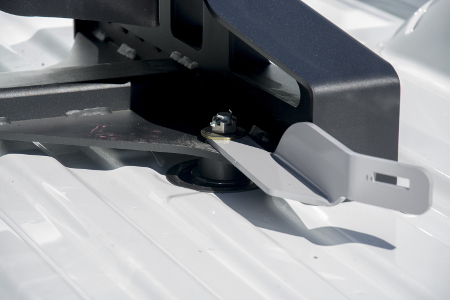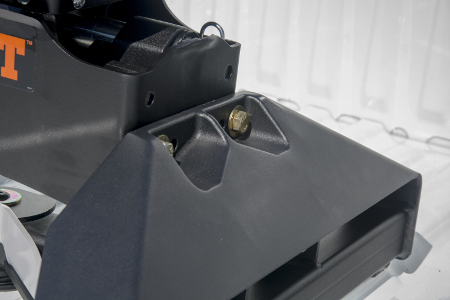 About CURT: CURT, a CURT Group brand, is the leading manufacturer of USA-made hitches and a complete line towing products. We offer the broadest selection of custom-fit receiver hitches for nearly every vehicle on the road today. We also offer gooseneck, 5th wheel and weight distribution hitches, as well as electrical components, ball mounts, trailer balls, cargo carriers, bike racks and other towing accessories. For everything from passenger cars and vans to full-size pickups and SUVs, CURT is 'The First Name in Towing Products.'
About CURT Group: CURT Group is a leading sales, marketing, engineering and distribution company of towing products and truck accessories for all types of vehicles, from passenger cars to commercial trucks. Our family of brands includes CURT, ARIES, LUVERNE Truck Equipment, RETRAC and UWS. We are a team of more than 1,000 associates world-wide, with manufacturing plants in Wisconsin, South Dakota, Florida and the Philippines, and 10 regional warehouses across the United States and Canada. We stand for EXCELLENCE in our products and our associates. We aspire to be the industry LEADER by recognizing that the customer is KING and our associates are our greatest ASSET.