Industry-Standard 5th Wheel Base Rails - Learn More
Knowing that your 5th wheel trailer hitch is securely mounted in your truck bed is vitally important to the success and enjoyment of your journey. CURT industry-standard 5th wheel base rails are constructed and tested for strength, durability and ease of installation.
Our 5th wheel base rails are equipped with industry-standard mounting points. This means they are compatible with any of our 5th wheel hitches. The industry-standard holes can accept all CURT 5th wheel legs, rollers and gooseneck adapter hitches (not compatible with OEM puck system products). Furthermore, this design allows our base rails to accept any competitor 5th wheel hitch with industry-standard mounts.
Installation of CURT 5th wheel base rails is quick and simple. They mount onto any set of CURT custom under-bed 5th wheel brackets and utilize the hardware included with the brackets. Once installed, they provide a dependable mounting platform for any CURT 5th wheel hitches, allowing for fast, simple installation and removal whenever necessary.
To protect our 5th wheel base rails from rust, scratches and chipping, we coat each one in a highly durable powder coat finish, co-cured with a liquid Bonderite® for industry-leading protection. The powder coat is available in a gloss black finish or carbide black finish.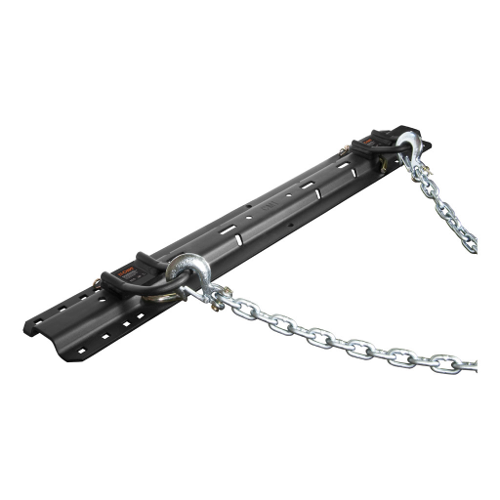 Back to Industry-Standard 5th Wheel Base Rails