Understanding Towing
< Back to Understanding Towing
Towing 101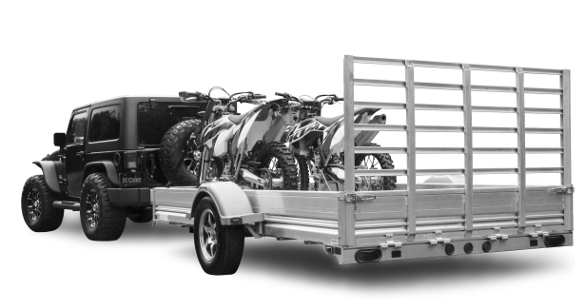 2. Basic Towing Components
8. Trailer Brakes & Brake Controls
Chapter 2: Basic Towing Components

Download Chapter 2 (1.16 MB)
Answered in this chapter:
What is a tow vehicle and what is a trailer?
What parts make up the vehicle-trailer connection?
What electrical components are needed?
There are several different components needed for towing any type of trailer. A towing system is not only made up of the vehicle and trailer, but also the equipment used to connect them.
In this chapter, we will discuss the basic components used in most towing setups. The following terms are widely used in the towing industry and will be used throughout the rest of this guide.
If there is a term you are looking for that does not appear in this list, please contact our Tech Support team at 800.798.0813.

A tow vehicle is the car, truck, van, crossover, SUV, RV or other automotive vehicle – even an ATV -- used to pull a trailer. Different tow vehicles have different weight capacities, and the vehicle owner's manual will typically tell you how many pounds your vehicle can safely tow.
As a rule, the lowest rated towing component must always determine the maximum amount of weight you can potentially tow. For more information on determining your vehicle's towing capacity, see chapter 4.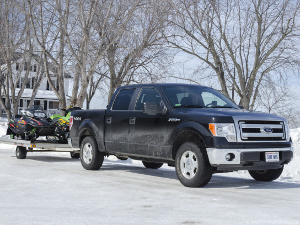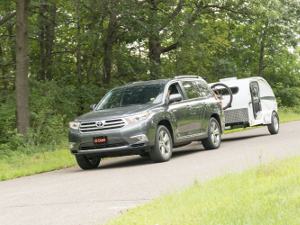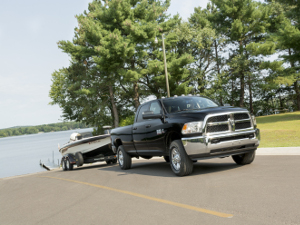 ---
2. Trailer

A trailer is a wheeled construction that is pulled by another vehicle. Some common trailer types include utility trailers, popup campers, travel trailers, livestock trailers, flatbed trailers, enclosed car haulers and boat trailers.
Just like tow vehicles range in weight capacity, trailers range in gross trailer weight and tongue weight. See chapter 9 for information about hooking up your trailer.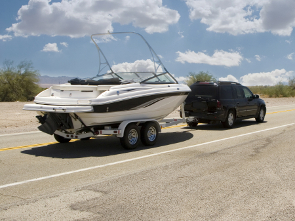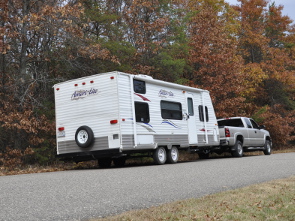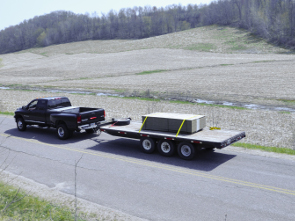 ---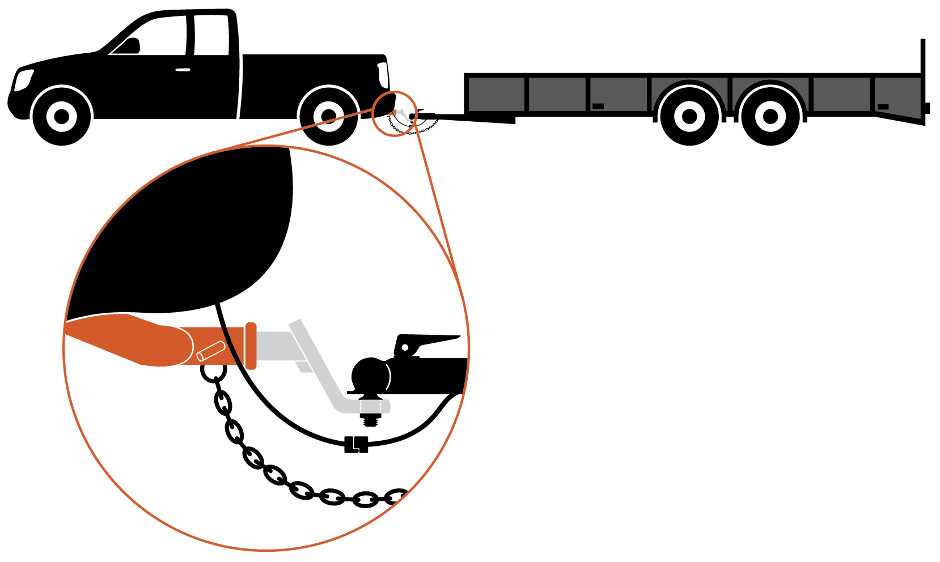 A trailer hitch is the primary connection component in a towing system that attaches a trailer to your tow vehicle. A trailer hitch requires some extra components, such as a ball mount and trailer ball, to make the connection complete.
A receiver hitch, perhaps the most common type of trailer hitch, mounts to the frame of the vehicle and provides a receiver tube to accept a ball mount or other insert. Receiver hitches typically fall within one of five classes, based on weight carrying capacity and receiver tube size. Selecting the correct type of trailer hitch for your vehicle and trailer is critical.
See chapter 3 for more information on the different types of trailer hitches.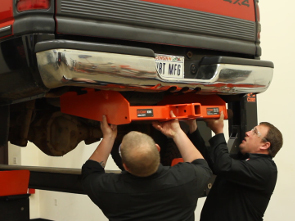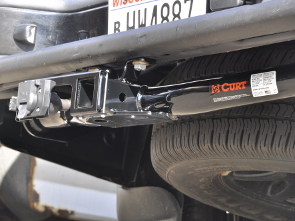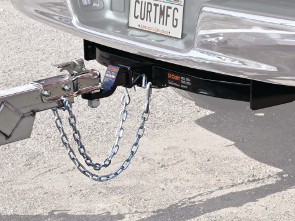 ---
4. Ball Mount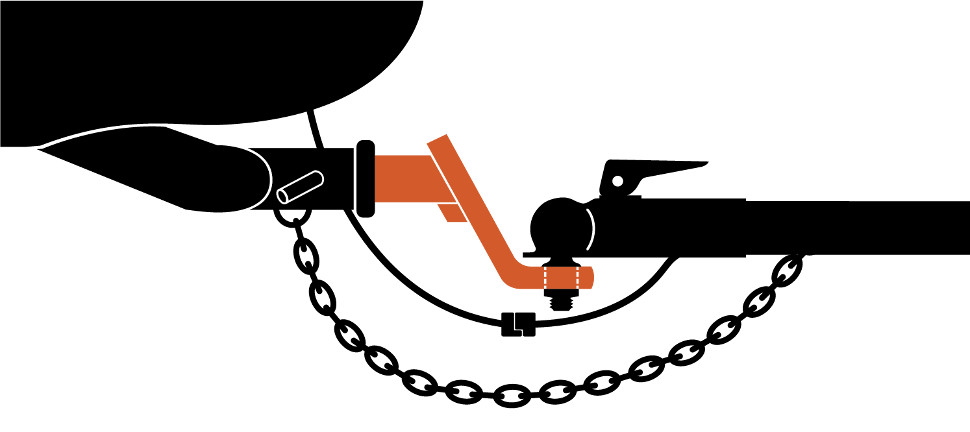 A ball mount is a metal tube or bar that inserts into the trailer hitch and provides a mounting plate to hold a trailer ball. Ball mounts are made in a variety of styles and capacities to accommodate different trailers and coupler heights. A ball mount is held in place in the hitch with a hitch pin & clip or a hitch lock.
See chapter 5 for information on choosing a ball mount and chapter 6 for installing a ball mount.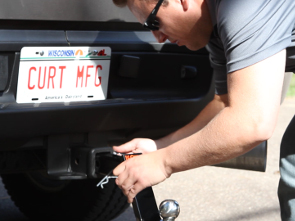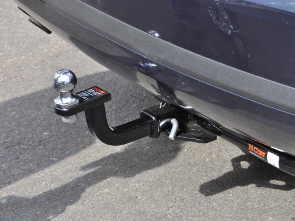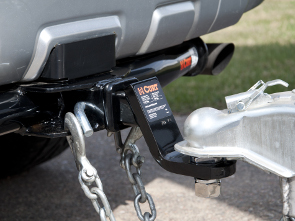 ---
5. Trailer Ball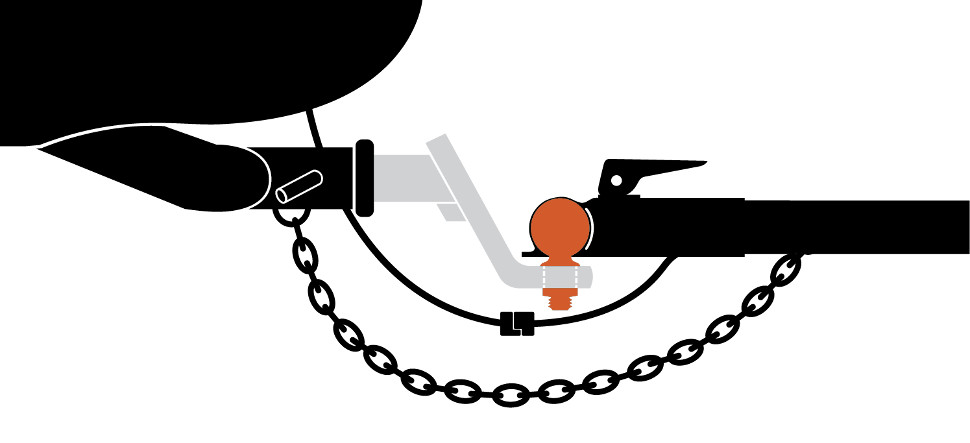 Also called a tow ball or hitch ball, a trailer ball is the immediate connection point between your tow vehicle and trailer. In conjunction with a trailer coupler, a trailer ball allows you to turn corners and travel over bumps and dips without becoming disconnected. The coupler mounts and locks on top of the trailer ball and articulates around it.
Trailer balls come in a variety of diameters, including 1 7/8", 2", 2 5/16" and sometimes 3". In general, the smaller the diameter of the trailer ball, the less capacity it has. However, this may not always be the case. Always abide by the component with the lowest weight rating. For information on installing a trailer ball, see chapter 6.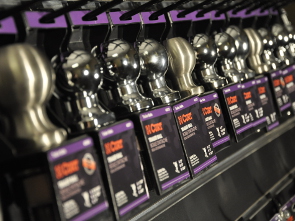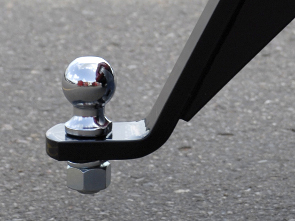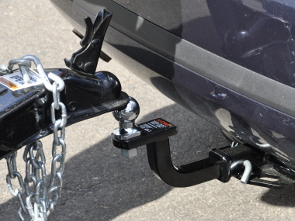 Towing Tip: The trailer ball must be a perfect fit for the trailer coupler. Towing with a mismatched trailer ball and coupler is not safe. Even the difference between a 1 7/8" ball and a 2" ball is enough to create a hazardous situation.
---
6. Hitch Pin & Clip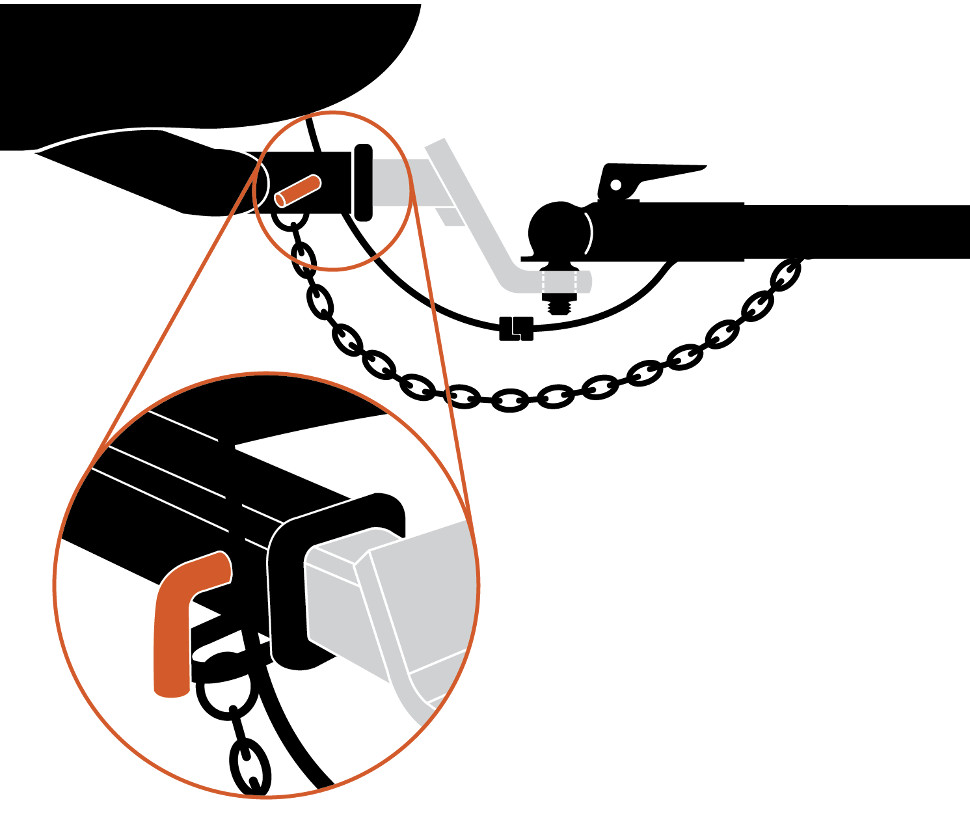 A hitch pin is a small metal rod that holds the ball mount in the hitch's receiver tube. Typically, a hitch pin is bent in an "L" shape and drilled or grooved at one end to accept a hairpin-shaped retainer clip. A hitch pin can also be substituted with a hitch lock.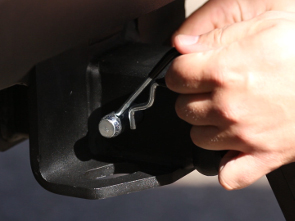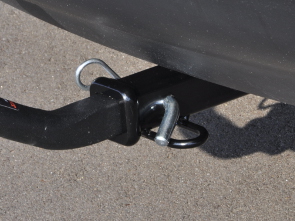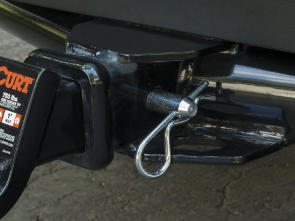 ---
7. Coupler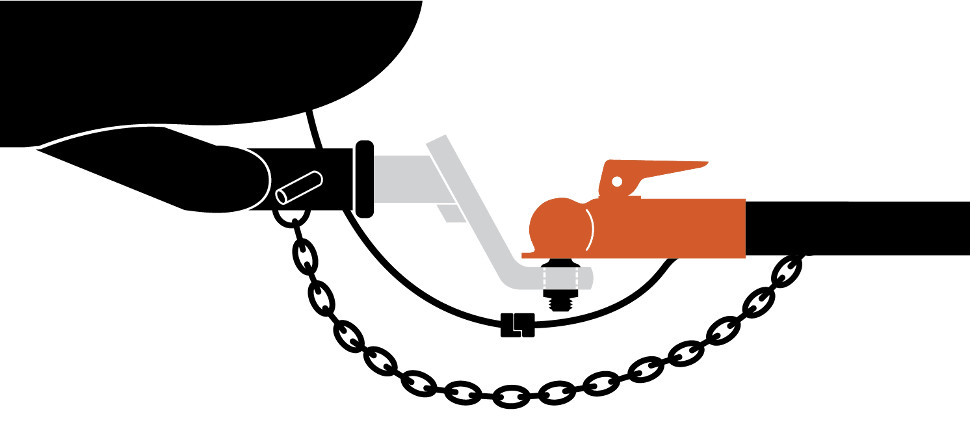 The coupler, in conjunction with the trailer ball, allows your tow vehicle and trailer to turn corners and travel over bumps and dips without becoming disconnected. The coupler fits over the trailer ball and is designed to articulate around it.
The size of the coupler and ball must match to operate safely. See chapter 5 for information on matching your coupler to your trailer hitch, and chapter 9 for instructions on hooking up your trailer.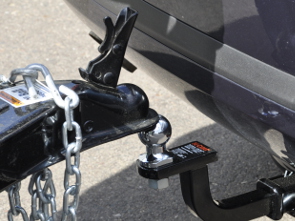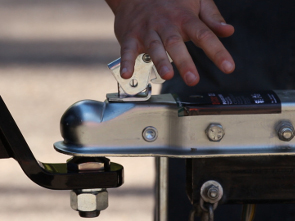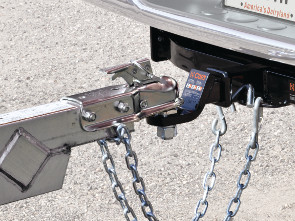 ---
8. Safety Chains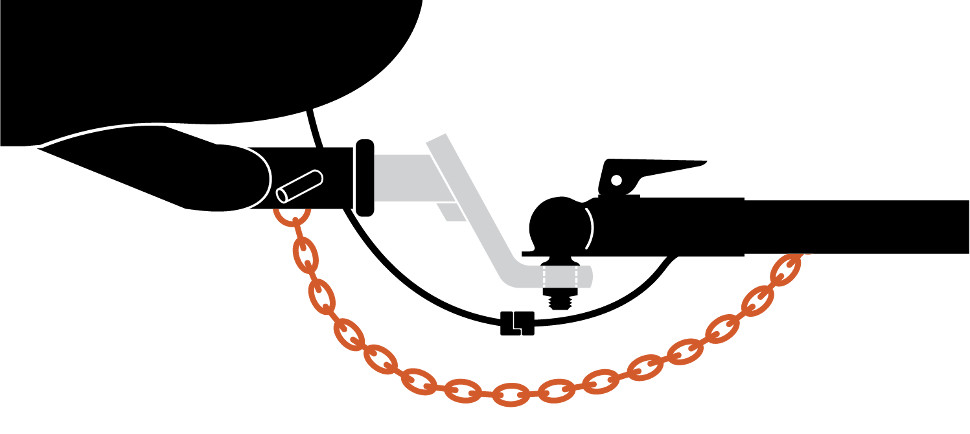 A safety chain is a length of chain strong enough to restrain the trailer from complete separation if the hitch or coupler should fail. Safety cables are also an acceptable alternative.
For every trailer, two safety chains should be used and should be set up to crisscross under the coupler. If the coupler becomes disconnected, the nose of the trailer may be caught by the safety chains, providing a measure of control while the tow vehicle stops. Use of safety chains is required by most, if not all, states.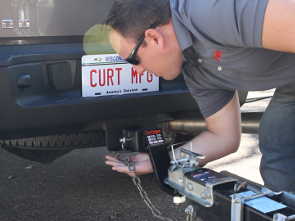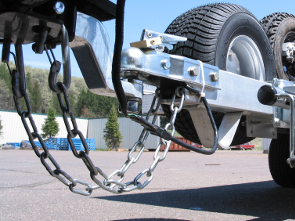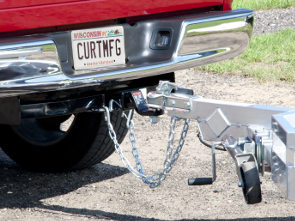 ---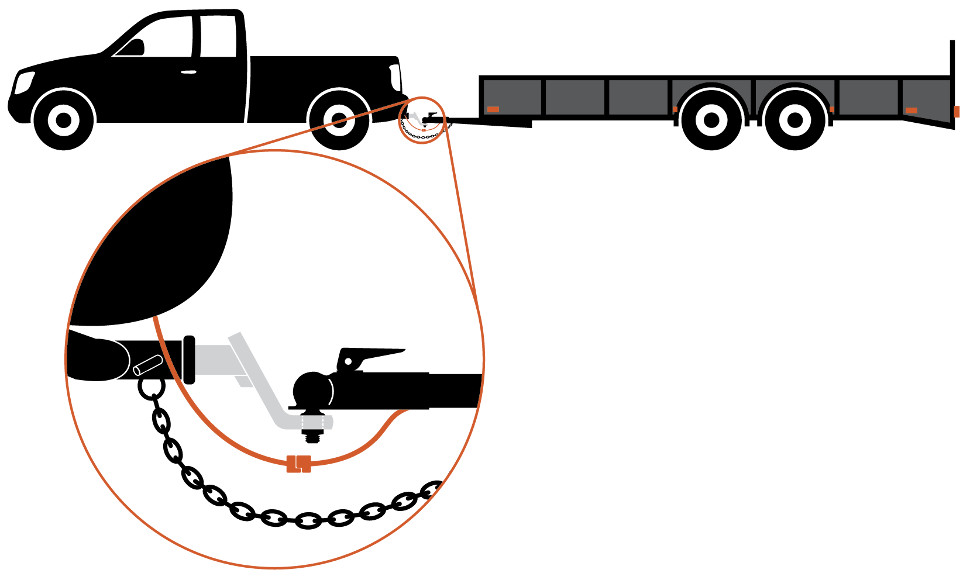 Trailer lights are one of the most important aspects of towing, and like safety chains, they are required by law. All towable trailers must have taillights, brake lights and turn signals, at the very least.
In order to have working lights, a trailer must be equipped with a wiring system and must be connected to the tow vehicle's wiring system. The connection can be simple or more complex, depending on what features the trailer has. For more information on towing electrical, see chapter 7.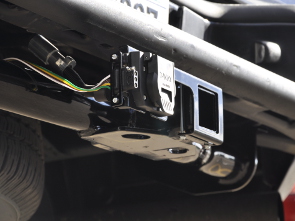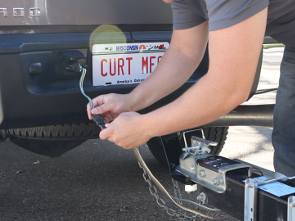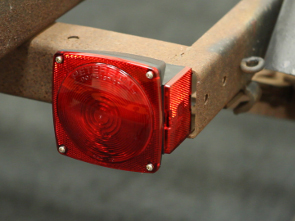 These nine components are the basic building blocks of a towing setup. However, before choosing which components to use for your own towing setup, let's look more in-depth at the different types of trailer hitches available.
< Chapter 1: Introduction to Towing
Chapter 3: Types of Trailer Hitches >