About CURT
WHO WE ARE | WHAT WE DO | HOW WE GOT HERE

We are the FIRST Name in Towing Products
CURT is the leading manufacturer of USA-made hitches and a complete line of towing products. We offer the broadest selection of custom-fit receiver hitches for nearly every vehicle on the road today.
We also offer gooseneck, 5th wheel and weight distribution hitches, as well as electrical components, ball mounts, trailer balls, cargo carriers, bike racks and other towing accessories.
For everything from passenger cars and vans to full-size pickups and SUVs, CURT is 'The First Name in Towing Products.'
A few of our defining qualities include:
Made-in-USA custom-fit trailer hitches and wiring

ISO / TS 16949 certification for quality manufacturing

Leading first-to-market track record and order-fill rate

A full line of towing products, including heavy-duty equipment
CURT is a brand of CURT Group. CURT Group is a leading sales, marketing, engineering and distribution company of towing products and truck accessories for all types of vehicles, from passenger cars to commercial trucks.
Our family of brands includes CURT, ARIES, LUVERNE Truck Equipment, RETRAC and UWS. We are a team of more than 1,000 associates world-wide, with manufacturing plants in Wisconsin, South Dakota, Florida and the Philippines, and 12 regional warehouses across the United States and Canada.
We stand for EXCELLENCE in our products and our associates. We aspire to be the industry LEADER by recognizing that the customer is KING and our associates are our greatest ASSET.
WHO WE ARE | WHAT WE DO | HOW WE GOT HERE
At CURT, we continue to set the standard in our industry for manufacturing capabilities and product innovation. We employ the latest technology with everything from cutting edge design software to advanced robotic welding to unique finishing processes. With these tools and our dedicated team of associates, we are able to lead in first-to-market designs and offer an unmatched order-fill rate.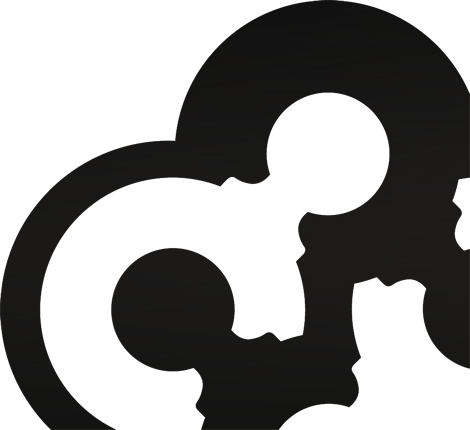 Offering a complete line of towing products
While CURT specializes in custom hitches and wiring, our product offering goes well beyond the towing basics.
Trailer Hitches

CURT manufactures over 1,000 different hitch models, offering a custom fit for nearly every make and model of non-commercial vehicle sold in North America. We offer five main hitch classes for the rear of the vehicle, as well as front mount and RV applications.

Ball Mounts

The majority of our ball mount line is made right here in the USA. We use CNC-forming and robotic welding for the utmost accuracy, and we protect each of our USA-made ball mounts with a durable powder coat finish.

Trailer Balls

CURT trailer balls are available in four diameters, including 1 7/8", 2", 2 5/16" and 3". We offer three different finishes, multiple shank sizes and weight capacities up to 30,000 lbs. All CURT trailer balls are tested to meet U.S. VESC specifications.

Towing Accessories

CURT offers a wide variety of pins and clips for securing ball mounts and other hitch-mounted accessories. We offer tools, such as our trailer ball wrench, reducer bushings and fish wire, for easier installation. To protect your towing equipment from the elements, we offer hitch tube covers and trailer ball covers. We also have safety chains, tow hooks, tow mirrors, wheel chocks and much more.

Towing Security

CURT carries several styles of hitch locks and coupler locks to fit virtually any receiver tube or coupler latch size. Our lock line is diverse and extensive, featuring a number of specialty locks, including anti-rattle locks, trailer locks, 5th wheel kingpin locks and wheel chock locks.

Towing Electrical

A large portion of our electrical line is vehicle-specific, eliminating the need for complicated cutting and splicing. From our brake controls and quick plugs to our custom wiring products and adapters, we offer electronics that are plug-and-play and built to last.

Gooseneck Hitches

The CURT gooseneck line is engineered to keep up with contractors, farmers and other hardworking individuals. We offer under-bed and over-bed gooseneck hitches with vehicle-specific, made-in-USA installation kits, as well as OEM-compatible options for Ford, GM and Ram.

5th Wheel Hitches

CURT 5th wheel hitches are available in a range of capacities from 16K to 25K. We offer three distinct series -- the A-series, Q-series and E-series -- each with its own set of unique advantages. Our 5th wheel line provides a number of mounting options to fit your towing needs, including 5th wheel legs, rollers and OEM-compatible products.

Specialized Towing

Our weight distribution hitches are available in round bar and trunnion bar styles, with a variety of replacement shank options to fit any size trailer. For the heaviest of towing applications, CURT adjustable pintle hooks and mounts offer extra towing capacity.

Cargo Management

Our hitch-mounted bike racks and cargo carriers add storage space to your vehicle, using your trailer hitch receiver tube. We offer several different styles and capacities, as well as a full line of cargo straps, cargo bags and tie-down anchors to help keep cargo secure during travel.
WHO WE ARE | WHAT WE DO | HOW WE GOT HERE
Like many American stories, CURT comes from humble beginnings. Our company started in 1993 as a trailer ball distribution business run out of the back of a car. It wasn't long before we began our own manufacturing, expanded our product lines and brought on more members to the CURT team.
| | | |
| --- | --- | --- |
| | | |
| In 1995, we designed and manufactured our first custom-fit receiver hitch, soon to be followed by countless more. | | In 1998, we introduced a line of custom color hitches in red, white, blue, green, gray and yellow. |
| | | |
| | | |
| In 1999, we constructed a 75,000 sq. ft. facility in Eau Claire to serve as our official headquarters. | | In 2002, we added 5th wheel hitches, bike racks and cargo carriers to our product line. |
| | | |
| | | |
| In 2006, we established our eCommerce and video department, bringing sales and marketing to the online world. | | In 2008, we began manufacturing a variety of electrical products, including converters and T-connectors. |
| | | |
| | | |
| In 2011, we added a finishing line for our industry-leading liquid Bonderite® undercoating. | | In 2015, we achieved ISO / TS 16949 certification, the highest level of quality certification in the automotive industry. |
| | | |
Over the years, we have designed, manufactured and shipped countless products. We've gone from one warehouse to 12. We've updated our logo, transformed our look and even changed our slogan, but one thing we will never change is our commitment to our customers and our value for our associates.
Our guiding principle remains: the customer is KING and our associates are our greatest ASSET.