CURT Publishes Expanded Towing Guide
'Understanding Towing' Features Complete Walkthrough and 500+ Term Glossary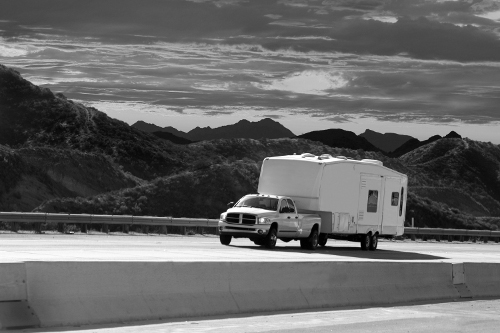 CURT Manufacturing LLC., the leading manufacturer and marketer of USA-made towing products, has made massive improvements to its Understanding Towing resource. Comprised of the Towing 101 beginner's guide and an extensive Towing Glossary, Understanding Towing is a helpful resource for dealers and consumers alike.
The new Towing 101 is a basic guide to the complete towing experience. It is made up of ten chapters, featuring detailed information, videos, diagrams and charts. It covers everything from basic towing components to safe practices on the road. Towing 101 also includes step-by-step walkthroughs on selecting a trailer hitch, installing it on the vehicle, hooking up a trailer and much more. The entire guide is available on the CURT website and can be downloaded in PDF format, using the links throughout.
The other component of Understanding Towing is the new Towing Glossary. Expanded from 140 to over 500 towing-related terms, this resource offers clear definitions, helpful pictures and diagrams, as well as links to additional resources. It also has a number of related terms and associated links to allow the user to easily navigate the glossary.
To learn more about Understanding Towing and CURT Manufacturing, visit curtmfg.com/page/understanding_towing.
About CURT Manufacturing: CURT is a leading manufacturer and marketer of premium towing products. The company offers American-made, custom-fit receiver hitches and wiring harnesses for nearly any vehicle on the road. They also market a broad range of trailer hitches, towing systems and related accessories. CURT is 'The First Name in Towing Products' for automobile, SUV, and truck hitches, as well as RV, gooseneck and commercial towing systems. Products are marketed through retailers, distributors, installers, and e-tailers across the U.S. and Canada. CURT employs hundreds of associates, primarily at their manufacturing facility and corporate headquarters located in Eau Claire, Wisconsin. CURT operates 10 regional warehouses throughout the United States and Canada and has been twice named a Wisconsin 'Manufacturer of the Year'.

Media Contact:
Sarah Brandenburg
sbrandenburg@curtmfg.com
715.838.4048
< Back to News