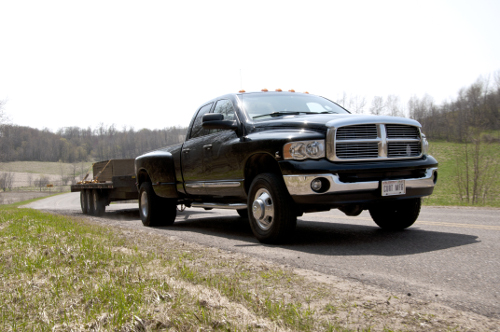 For towing applications beyond the standard ball mount and trailer ball combination, CURT offers specialized trailer balls. Our specialized trailer ball category includes gooseneck balls for our gooseneck hitches, pintle balls for our ball and pintle combinations, and sway control balls for our sway control units and sway control ball mounts.
Gooseneck Balls
Our gooseneck trailer balls include everything from OEM-compatible options to replacement balls. Our OEM-compatible gooseneck balls and safety chain anchor kits are designed to utilize the puck system on pickup trucks with the factory tow package. They use a quarter-turn latch locking system for easy installation, and use retention balls to keep the shank firmly in place. CURT OEM gooseneck balls are available for Ford, Ram and GM trucks. We also offer specialized gooseneck balls for our Double Lock gooseneck hitches, including a raised gooseneck ball for added bed clearance and an offset gooseneck ball for added rearward displacement. These trailer balls utilize the double locking pin system for maximum security. CURT gooseneck balls feature a standard 2 5/16" diameter and a gross trailer weight capacity of 30,000 lbs. (the offset gooseneck ball is rated for 20,000 lbs.).
See More >
Pintle Trailer Balls
For your CURT ball and pintle combination hitch, we offer replacement pintle balls in three sizes. CURT pintle hitches are built for tough, heavy-duty towing jobs, and ball and pintle combinations provide greater versatility for your hitch and tow vehicle, allowing you to couple to a lunette eye or standard trailer coupler. Our replacement pintle balls are compatible with both styles. They feature a 1 1/4" shank diameter and fine threads for maximum strength. CURT pintle balls are available in capacities of 6,000, 10,000 and 16,000 lbs.
Sway Control Trailer Balls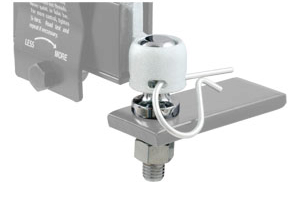 To help reduce trailer sway, CURT offers the sway control unit #17200. This unit can be mounted on one of our weight distribution hitches or using our sway tab ball mount. The CURT sway control trailer ball allows you to securely mount your sway control unit onto your trailer hitch. It features a 1 1/4" ball diameter and comes with a lock washer for a secure installation. We also offer a trailer-side sway control ball. This ball comes attached to a mounting plate and includes four self-tapping screws to securely mount onto your trailer's frame.
< See Less