A CURT brake control is a small electronic device that regulates the electric brakes of a trailer from the cab of the tow vehicle and allows the driver to activate and monitor trailer brake activity. There are two basic types of brake controls: time-based and inertia-based. Each type is classified by the method of activation the brake control uses. Knowing the difference between inertia-based and time-based brake controls is key for choosing the right device for your towing setup.
Inertia-based activation
Inertia-based brake controls use accelerometers to measure the change in velocity of the tow vehicle when braking on multiple grades. An accelerometer is basically a highly accurate digital version of a pendulum that can measure inertia on more than one axis. The advantage of inertia-based activation is that once calibrated, the control can output the perfect amount of power needed to come to a smooth stop in any towing situation.
See More >
Time-based activation
Time-based brake controls measure the amount of time the driver's foot is on the brake pedal and apply brake pressure to the trailer brakes accordingly. The longer the brake pedal is pressed, the stronger the brake signal will be. The advantage of time-based activation is that there is little calibration needed during the initial setup of the control.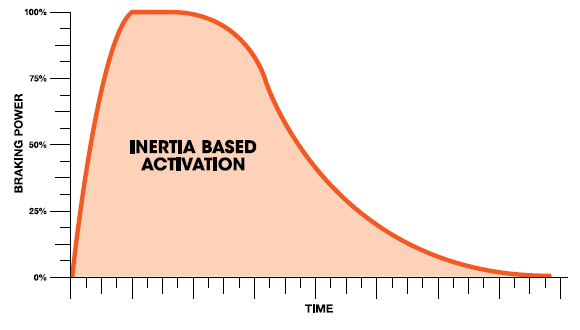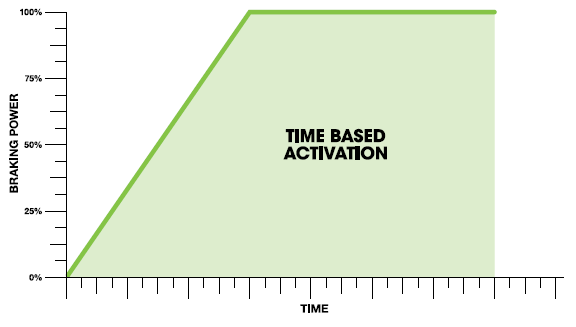 How to select a brake control
There are several factors to consider when choosing a brake control for your vehicle-trailer combination. The following questions will help you determine which is the best fit for your needs.
What are you towing?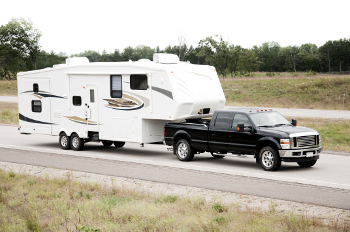 Heavy-Duty
If you are planning to tow cargo like livestock or construction materials, an inertia-based control is ideal, either the CURT TriFlex or Reflex. Inertia-based controls perform much smoother stops, resulting in less stress on the cargo, trailer and vehicle.
Light-Duty
If you are planning to tow a relatively light trailer, such as a popup camper or pontoon boat, a time-based control will be sufficient. CURT's time-based controls -- Venturer and Discovery -- are more budget-friendly and perform very well with lightweight loads.


How often do you tow?
Frequently
If you tow frequently or commercially, it is recommended that you use an inertia-based control. The TriFlex is the preferred control as it uses triple-axis accelerometer technology to sense changes in inertia. The Reflex, on the other hand, uses two axes.
Occasionally
If you tow only a few times a year, a time-based control will work well for your needs. Discovery features a digital display to show brake power adjustments, and both Discovery and Venturer can be mounted at any angle in your vehicle.
< See Less