Small Game, Big Triump... or Maybe Not
Posted in: Hunting
As you may or may not be aware, the small game hunting season has begun in Wisconsin. Talk all you want about the glitz and glamour of hunting larger game like deer, elk, moose, bear (the list goes on); small game hunting has a flavor to it unlike any other. In light of the season kickoff a few weeks ago, I and Chris Cowan, our hunting lifestyle champion here at CURT, set out into the woods to claim some prize birds. You could say we had a few bumps along the way.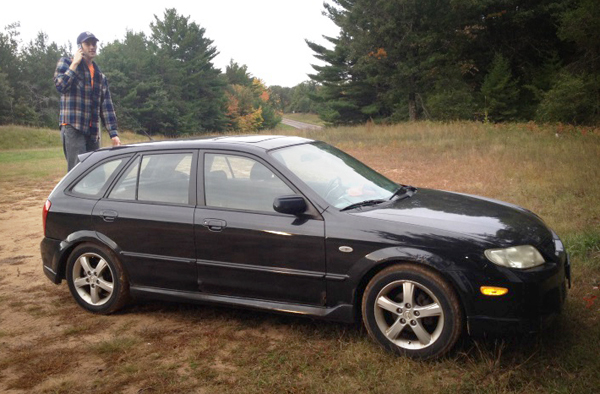 We started off at 7 a.m. on Saturday with our shotguns, orange vests and high hopes. In recent years I've hunted the same plot of public hunting ground without much success, so this time, I had plans for us to try a new spot. After about 45 minutes of driving, we were able to find the general area where the DNR website said hunting was allowed. However, as we pulled up, we noticed a sign for a public campground as well as a few smaller signs for hiking trails and ski trails. This was an immediate red flag. When we finally found the sign for what we thought was the hunting land, it seemed uncomfortably close to our camping friends.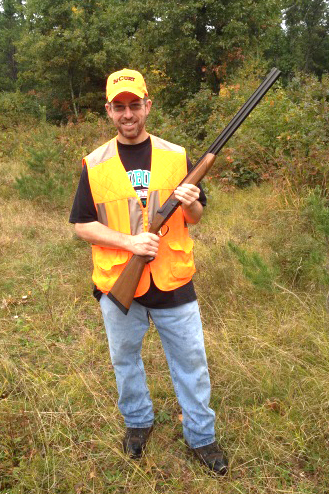 Being responsible hunters, we decided to call the DNR and confirm that we could in fact hunt on the land. After speaking with a representative, we learned that the land was a State Natural Area and that it was not owned by the DNR. We were told to contact the land owner to request hunting privileges. Here's lesson #1 for you Wisconsin hunters: if you're looking to hunt on some new land, check to see if it's a State Natural Area, an SNA, before you set off into the woods! Other states have these as well, but I'm not sure what the laws are. Check your state DNR website for more info.
Despite this small hiccup in our morning, we decided to press on and try our luck elsewhere. We had thought about calling the owner of the SNA land, but decided it was probably too early on a Saturday morning to be making requests. The Augusta Wildlife Area, the land I had hunted in previous years, was our backup plan. As we drove up the dirt road to park, I was surprised to find not a single vehicle parked in the lot. With the bow season fully underway, it seemed unusual, but it was also good news for us because it meant we wouldn't have to worry too much about crossing other hunters.
We started off up the trail eager to kick up some birds and get some shots off. It was great to finally be out in the woods after a long off-season, breathing the fresh air, admiring the beautiful scenery and so on. Now, I'd like to tell you that we stormed the forest, sent grouse flying in every direction and bagged our limit, but not every hunting story ends in triumph. We spent a good three hours in the woods, combing back and forth and stalking down several trailers, but by the end of it, all we had to show for it was a little red squirrel and a single grouse that we kicked up but never got a shot at.
Call me crazy, but even as we left the woods and headed for home, I still felt like our hunt was a success. I have two reasons for this. 1) It was a safe hunt. It's great to see game and take home a trophy animal, but those are just icing on the cake. If it's a safe hunt, it's a success in my book. 2) We got out in the woods. Even the fact that we were able to go hunting in the first place and enjoy nature for a few hours made it well worth it. Maybe it's just an outdoorsman thing. As far as bagging our limit goes, I say small game hunting is like baseball. It's a long season.
Be sure to check out our hunting lifestyles page and follow Chris on Twitter!